World-famous vlogger Nas Daily has finally arrived in Armenia. The Palestinian-Israeli travel vlogger is making 1 minute videos about Armenian culture, Armenians and the way we live. Many people go crazy about Nas's videos, but there are also many who are still wondering who this guy is and why he is making such amazing videos about us, even including our President Armen Sarkissian in one of the videos. Mediamax has met with Nas Daily on July 19 and talked about his Armenian trip and travel life before the vlogger carried on with his busy shooting day.
Nuseir Yassin, better known as Nas Daily, is one of the Facebook's most successful vloggers, so don't search him on YouTube where other famous vloggers reside. He is only on Facebook and he is making only one-minute videos. Today is Nas Daily's 832nd day of making the "1 minute" project. Nuseir has committed to documenting every day of his life for 1,000 days. Since 828th video, Nas has been dedicating his days to Armenia. The next destination might be the UK, as he says he wants to travel to unpopular and popular countries equally.
Through his 1 minute videos, Nas makes people google Armenia and fall in love with our culture. Nas Daily team is still in Armenia, they are going to see the borders, shoot the nature and maybe find people that have interesting stories to tell. They also plan to make a water fountain party on the last day and gather lots of people at the Republic Square, but all plans might change, because it is Nas Daily and everything depends on the given day.
Who is Nas Daily?
I am just a guy who quit his job 832 days ago, and the past 831 days I have been making one minute videos, putting them on the Facebook page every single day around the world. After doing these 1 minute videos about the topics that I find interesting, people started following, now they are 7 million.
People started liking these videos because these are about what is good in this world. It makes you feel that the world is much smaller than it is, it makes you feel that we are all the same actually. So, if you have any interest in other people, other countries and cultures, this is a channel that I am trying to do for you, and I try to keep it as honest as possible. "People that have an interest in others" that is my community who watch my videos.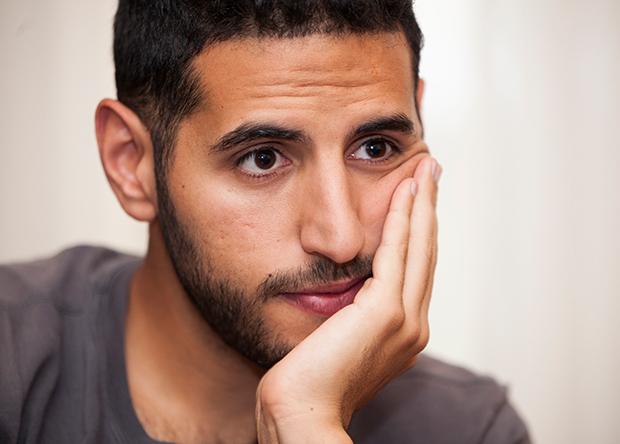 Nas Daily
Photo: Mediamax
I have another 170 days. After that I am going to stop my 1 000 days and I am looking for my next project, it could be launching a café in Armenia called Nas Daily (laughing-Mediamax)… You never know.
My job that I quit was a software engineer, I used to work at the PayPal in New York. I have never regretted that I started Nas Daily, 0 regrets. Actually, I am so happy with my life that it could turn all other way around.
That is why I came here
Once in Jerusalem I saw Christian Quarter, Jewish and Muslim Quarter, and someone said that there is an Armenian Quarter as well. I remember I said," What the hell is this, why is an Armenian Quarter, why does it exist?" I didn't know much about Armenia, I didn't google.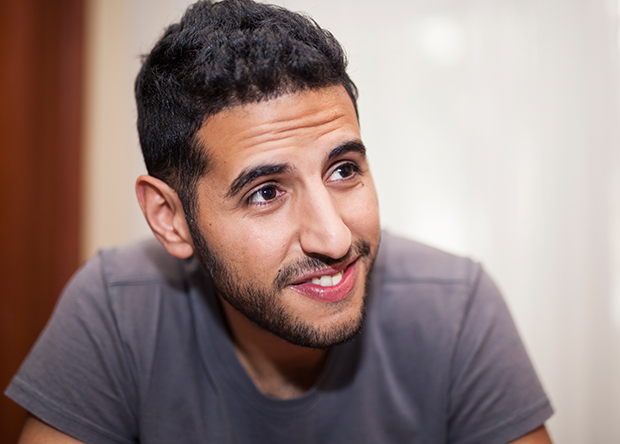 Nas Daily
Photo: Mediamax
I was in Turkey two weeks ago I looked at the map and I realized that I am next to Georgia, Azerbaijan and "what?", the country that is called Armenia. I did some googling, I realized that Armenia has a ton more culture than average country, then I realized this is my place to be, that is why I came here.
By the way, RepatArmenia had been in contact with us, so they said if you come we would make your life much easier. It was just one more reason to come.
What could attract Nas Daily in Armenia?
Religion is the big part in Armenia that attracts me, the terrible history is also something that I found interesting, the repatriation stuff is very unique, a lot of things that I was reading on Armenia reminded me my home country in Israel, because this feels like Israel 10-20 years ago. I feel that Armenians have such a community that makes you feel a part of it, second, it also makes believe in the future of Armenia.
In general, whatever I find is interesting, I choose it as a topic for my video. Armenia is unique: dance, culture, music, food, but for me they are not interesting, so I don't make videos about this stuff. I like the way you guys teach chess, so I make the video on it. This is not CNN, so it is anything that Nas Daily wants to do.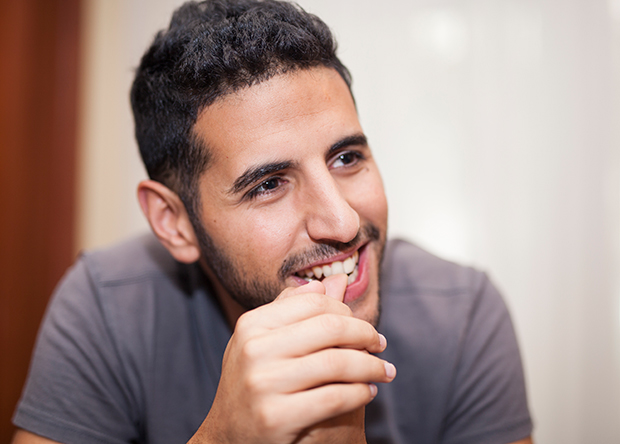 Nas Daily
Photo: Mediamax
Armenians. Bad and good
There are a lot of things to learn from Armenia. The simple things like the pulpulaks (water fountains) or chess that could be done in other countries as well, or the ability to be so religious but at the same time so accepting.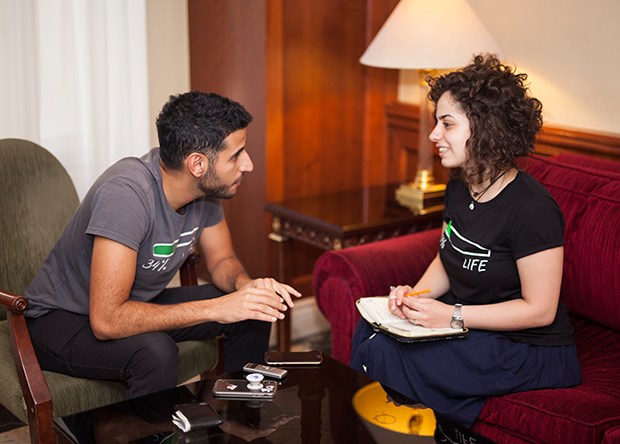 Amalie Khachatryan talks to Nas Daily
Photo: Mediamax
There are also a lot of things not do like Armenians; don't smoke indoors for God' sake, don't have so many nose surgeries, because you don't want to have a big nose, you want a perfect nose, why? Learn more English, don't be so Armenian. So, there are a lot of things that could be done better in Armenia, but you also do a lot of things right. My job is not to go around the places and tell people what to do, my job is to go around the world and literally take the best of every country. I am here to suck the best out of all of you. I want my videos to be about my experiences and if I succeed in it, then I show Armenia with its true colors.
About Armenian trip
I am really liking my Armenian trip for many reasons. First, I feel that I can communicate with many people here, they speak English much more than I thought (maybe because that I have been only in the center), but still a good amount of people understands the content which is very important. As Nas Daily we try to like every place we go, we try to notice the good thing that makes the world a better place. Some countries we like a little bit more than others and Armenia is in the top, the 4th or 5th, it is very-very different.
I like the countries where I feel I am a part of the country, when I feel that I can organize events, I can talk about so many topics. I noticed that I have this feeling from the first day, from the reception of the airport. When I said I am coming I got a lot of emails, I was excited to see you at the meet-up, the pictures of the meet-up were amazing...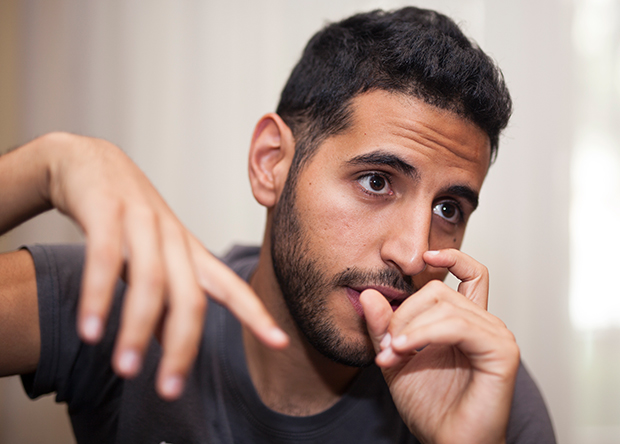 Nas Daily
Photo: Mediamax
Besides, Armenian people remind me of Israel, the Jewish community is super strong, they care about Israel, they put their money where their mouth is and now Israel is one of the most developed countries in the world. I see similarities between Armenia and Israel.
Do what you really want to do!
Quitting the job and traveling, almost sounds like a dream to many people and to me as well. So I did not dream of quitting my job and traveling. I dreamt of one specific thing to do what I like to do, and meet as many people as possible. That was all I wanted and I wanted an excuse to meet people. "Hey, you are cool, I want to be your friend", but as a software engineer, I have no reason to be a friend, but I really want to be your friend. If you are the President, as a software engineer I have no reason to talk to you and you have no reason to talk to me.
So I thought that what could be the thing to get me to talk to every single person in the world, and video making is just my way, that is what I love to do, to talk with people.
Actually, when I had my job before, I never worked this hard. I was pretty lazy, waking up at 11 am was hard, I did not do much and I felt tired the whole time. When I am doing something that I love, I have unlimited energy. So, I think you should only do what gives you unlimited energy, and if it is not your job think about quitting, but if it is your job, stay and do it better.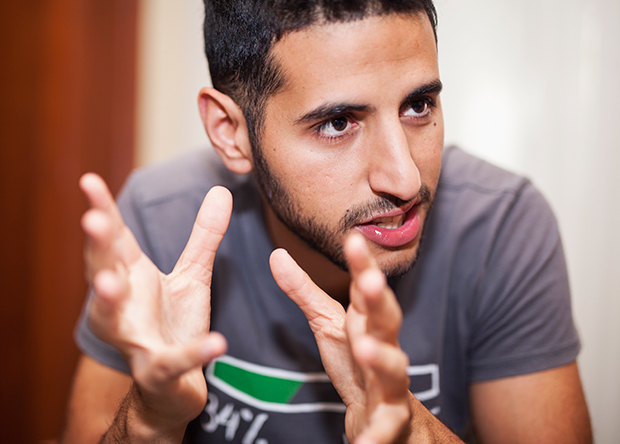 Nas Daily
Photo: Mediamax
Don't be monolingual
If you can't speak English right now, you do something wrong. Global language right now is either English or Spanish. Learn these languages, because that is your door to a bigger world. Because if you only speak Armenian, then you literally in prison in one part of the world. My advice is to learn English, this is something I told my sister, this is the reason I applied to Harvard because I can speak English. Most of my friends are actually smarter than me, but they do not know what to apply, they do not speak English. This language is the future.
This is 1 minute, see you tomorrow!
Amalie Khachatryan
Photos: Emin Aristakesyan