On October 11, Sochi hosted the summit of the Council of the Heads of CIS States and the session of the Supreme Eurasian Economic Council.

During a break, personal photographer of the Armenian President, Davit Hakobyan made a picture of President of Kazakhstan Nursultan Nazarbayev, which turned out to be a special shot.

Mediamax asked Davit Hakobyan to tell how the story unfolded.

"I noticed the peculiar lighting in the area and I wanted to photograph the Armenian President there. But when the presidents exited the session hall, Nazarbayev was the first to come out and Serzh Sargsyan and Vladimir Putin followed him, talking to each other. That's why I didn't manage to take the picture of President Sargsyan the way I intended, but got this photo instead. Given that Nazarbayev is one of CIS founders, I believe the picture is symbolic," said Davit.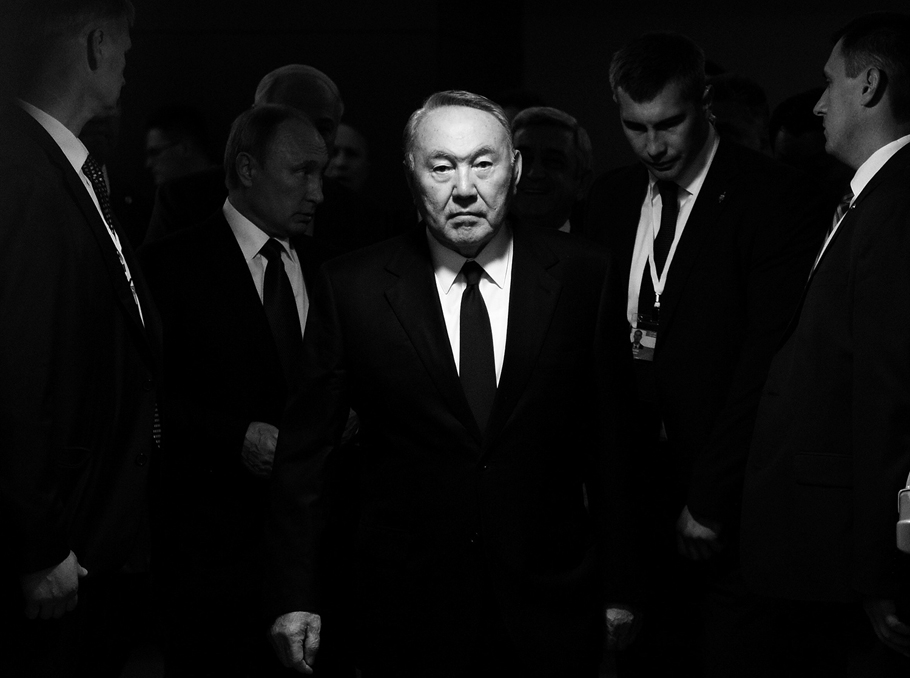 Photo: Davit Hakobyan


He also noted he didn't predict how the picture would come out when he was taking it.

When asked if the President of Kazakhstan noticed being photographed, Davit replied:

"It was impossible not to notice, dozens of photographers were standing there and working."

Davit also told that he showed the photo to Nursultan Nazarbayev's press secretary, who liked it very much and even asked to send him a copy.

Most likely the picture is already widely known in Kazakhstan, as Davit has given several interviews to Kazakh media in the morning of October 12.

Ara Tadevosyan