Today we live in a society, which can not imagine life without expressing views on social media. Probably it does have certain advantages. Nevertheless, many participants of active discussions have already forgotten or do not even know about the developments, which unfolded in Armenia 5, 10 or 15 years ago.

To fill the gap Mediamax presents 5/10/15 project, which introduce developments in Armenia 5,10 and 15 years ago.

• 15 YEARS AGO: 4-10 DECEMBER, 2002

"Ungrateful" Azerbaijan

While addressing the OSCE Ministerial Council in Porto, Armenian Foreign Minister Vardan Oskanyan said that the co-Chairs of the OSCE Minsk Group "have demonstrated great flexibility and wisdom in moving the Nagorno-Karabakh peace process forward".

"They have received no help from Azerbaijan, which scandalously and ungratefully denigrates all initiatives and solutions proposed by any international entity that does not correspond to its maximalist rhetoric," stated Vardan Oskanyan.

• 10 YEARS AGO: 4-10 DECEMBER, 2007

The exchange of "civilities"

On December 6, Levon Ter-Petrosyan and Robert Kocharyan exchanged "civilities" in the press: Moscow "Kommersant" newspaper published the interview of the former President of Armenia and "Golor Armenii" newspaper published the incumbent President's answers to the questions from readers.

"I will say right away that I have no ambitions. I will get nothing from the new presidency. On the contrary, I will lose freedom. But the state, established by two men well-known to you, pestered me. This is a regime corrupted from top to bottom. This is a kleptocracy, where everything obeys to the laws of the criminal world. Complete plunder of the country. This is an imitation of foreign and internal policy, which hides one aim - personal enrichment. They have created a pattern, which does not even have a faint resemblance of a balance of authorities. There is a neatly built pyramid," Levon Ter-Petrosyan stated.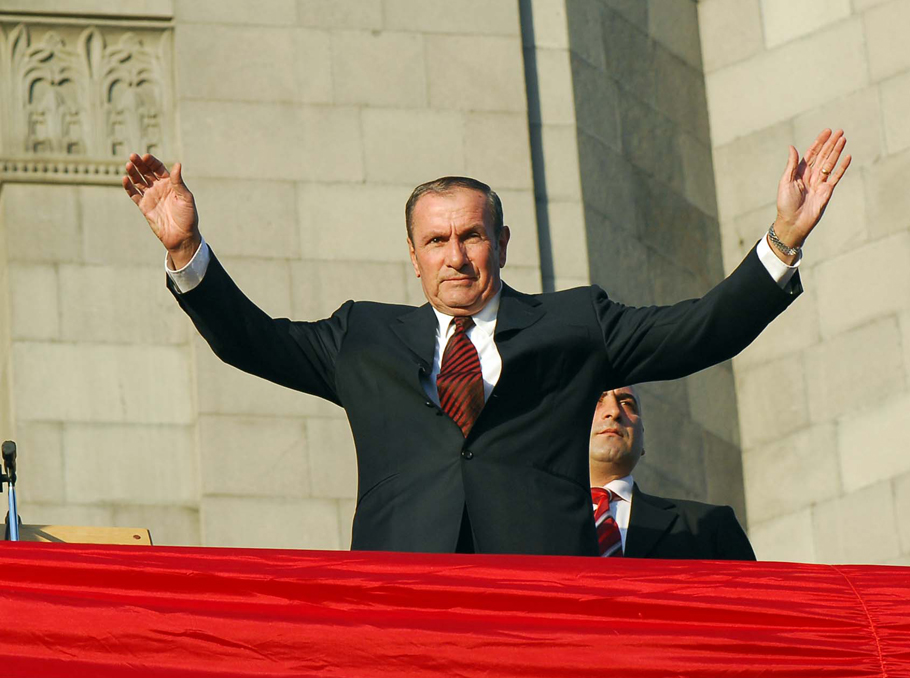 Levon Ter-Petrosyan

Photo: Photolur


"Some 5-10 years more and this will result in a catastrophe in all the spheres: economic, social, the Karabakh settlement, the issue of preservation of Armenia's blockade. And even in terms of demography, since emigration will only become stronger. This predetermined by step. I am ready to become a tool, which will allow getting rid of these authorities. Afterwards, I will leave and give the people a chance to elect a new President," Ter-Petrosian said.

Robert Kocharyan stated that he knowingly did not give political assessment to the activity of the ex-ruling party Armenian National Movement (ANM) and the former authorities.

"Indeed I avoided giving such assessments, but I made my stance clear: I did not want to continue the Soviet tradition, when every new leader started with criticizing the former leadership. I believed that it was necessary to demonstrate the result, and the people, seeing the difference itself, would give an assessment. There was no persecution for the ANM figures. Otherwise, half of them would be in prison for large-scale embezzlement up to this date. Vano Siradeghyan [Ex-Minister of Internal Affairs] is wanted for organization of murders. I avoided this topic for 9 years, until Levon Ter-Petrosyan himself and the ANM provoked these discussions. Today I say openly that ANM abused the confidence of the people. ANM collapsed the country's economy, turning Armenia into one of the poorest countries of the world. ANM came to power on the wave of the Karabakh movement and betrayed it. ANM is devoid of national ideology, it is ready to forget about the Genocide and make Armenia an adjunct of Turkey," the Armenian President told.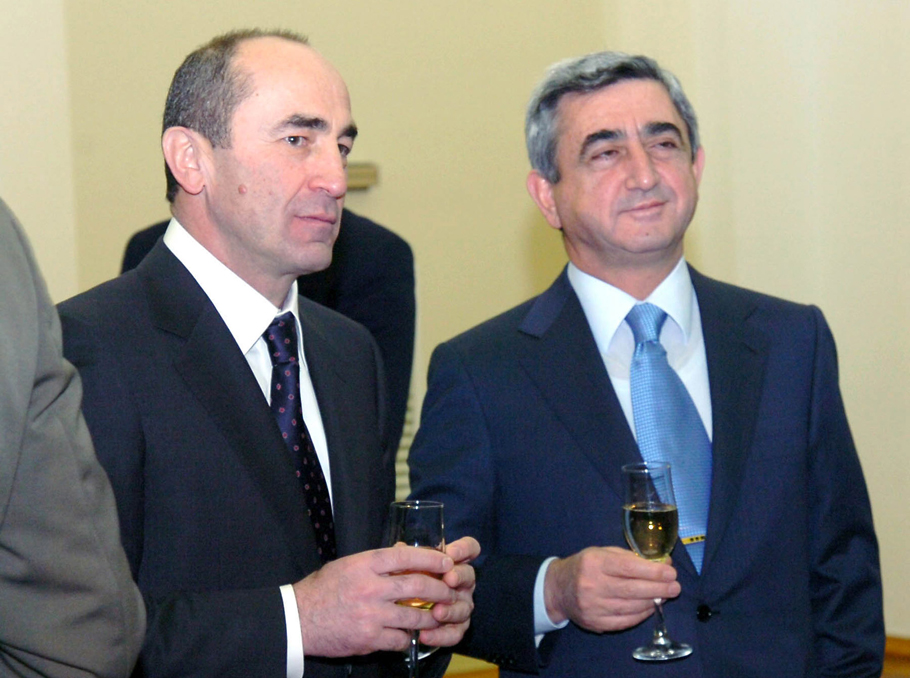 Robert Kocharyan and Serzh Sargsyan

Photo: Photolur


"I state with full responsibility, before the resignation of Levon Ter-Petrosyan all negotiations were held in the context of the territorial integrity of Azerbaijan. The following formula was applied: de jure - within the composition of Azerbaijan, de facto – a relatively independent status. In fact, this meant a wide autonomy within the composition of Azerbaijan. This was a defeatist stance and I spent many years eliminating its consequences. Today, the self-determination principle is in the basis of the negotiation process," Robert Kocharyan stated.

• 5 YEARS AGO: 4-10 DECEMBER, 2012

Armenia confirms readiness

On December 4 Deputy Foreign Minister of Armenia, Chief Negotiator for the Association Agreement Zohrab Mnatsakanyan took part in the meeting of senior officials of the Eastern Partnership in Brussels.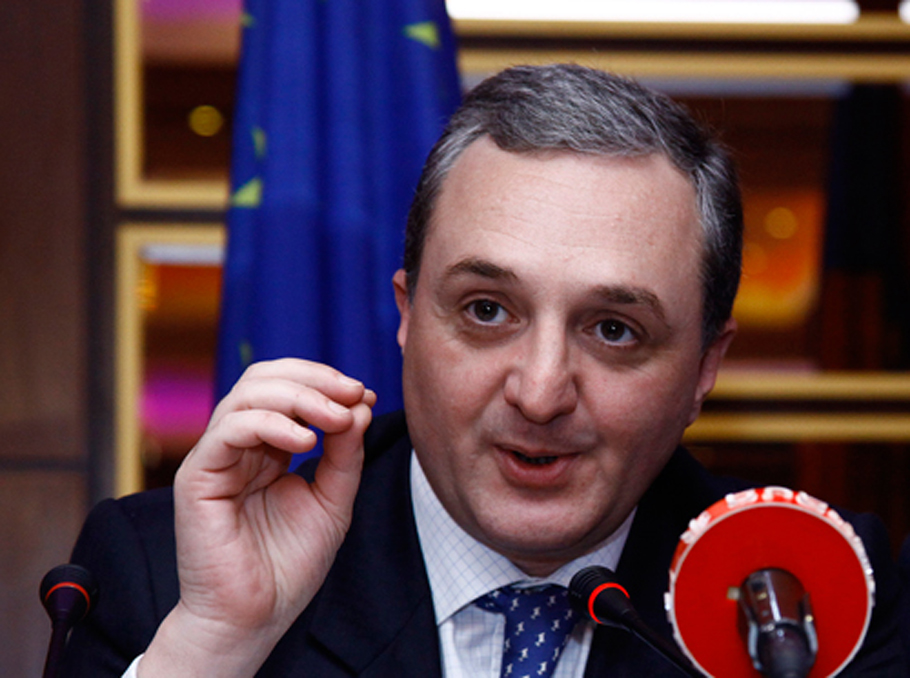 Zohrab Mnatsakanyan


Zohrab Mnatsakanyan confirmed Armenia's readiness to complete talks on the Association Agreement, including the Deep and Comprehensive Free Trade Agreement till the Vilnius Summit scheduled for November 2013.

Ara Tadevosyan