Iskuhi's day passes in a hurry – in the morning she goes to teach at school, then quickly returns home to put her child to sleep. At 3:30 p.m. the students of Armath laboratory are waiting for her at the house of culture. In the evening she gets prepared for the next day's classes while she also participates in different educational programs. Iskuhi's busy schedule is not a new reality for her large family consisting of her husband, three children, and in-laws. Whoever can help, does.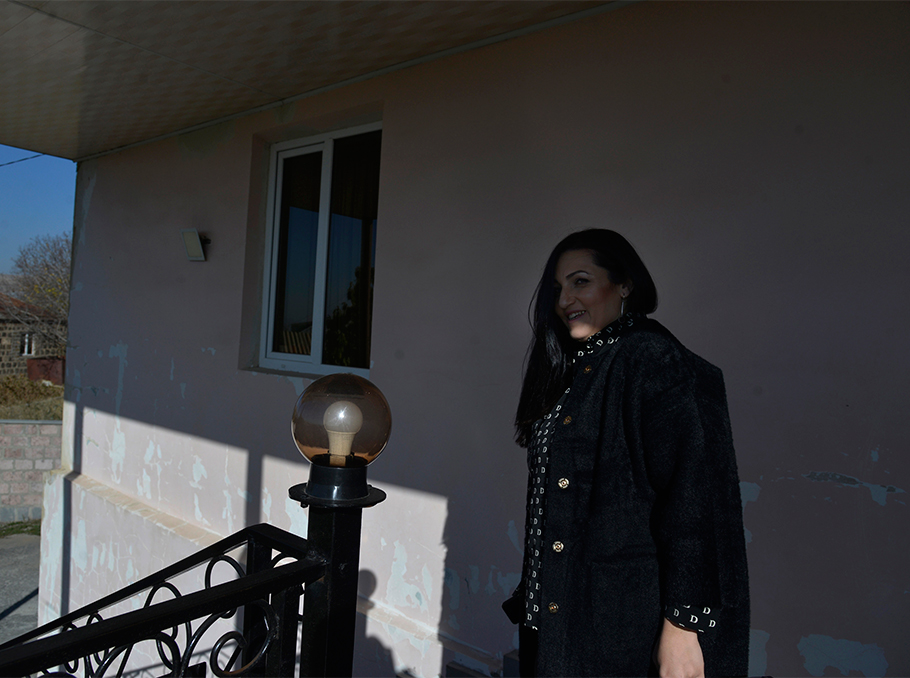 Photo: Vaghinak Ghazaryan/Mediamax
"They are proud of me and contribute to my progress, especially my husband. He does everything to make me feel good, especially when he sees that I am able to do so much. They are my strong support system, and always have a big contribution to all my success. I could not have done anything without them."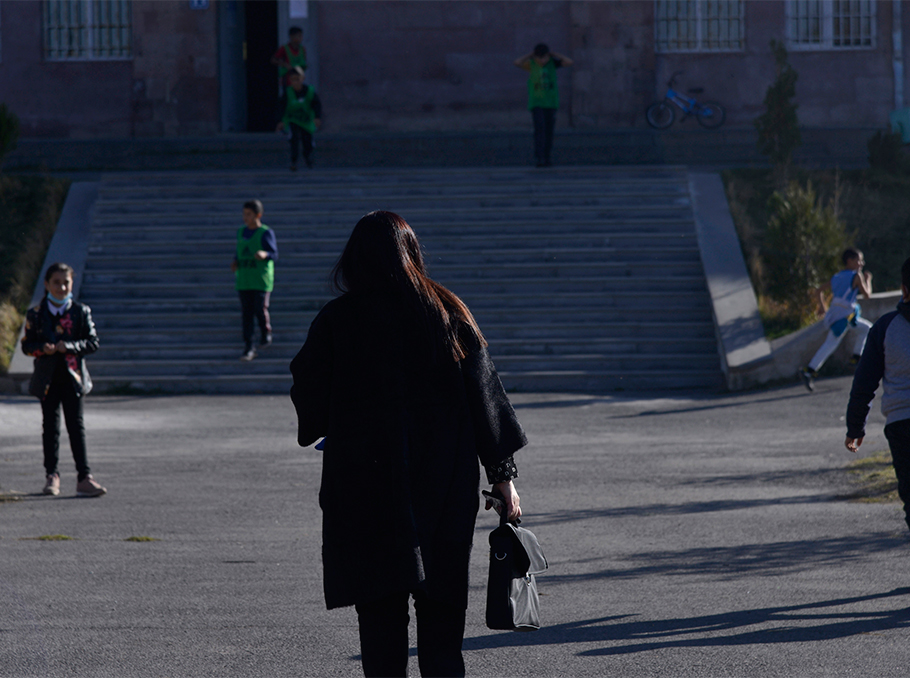 Photo: Vaghinak Ghazaryan/Mediamax
Iskuhi Asatryan has been teaching in Geghashen village of the Kotayk region for 18 years. After graduating from school, she dreamt of entering the University of Economics, but those were difficult years and the tuition fee for the Pedagogical University was lower. She graduated and started teaching just like her parents and two sisters. She began with geography, and after studying history, she added that subject as well.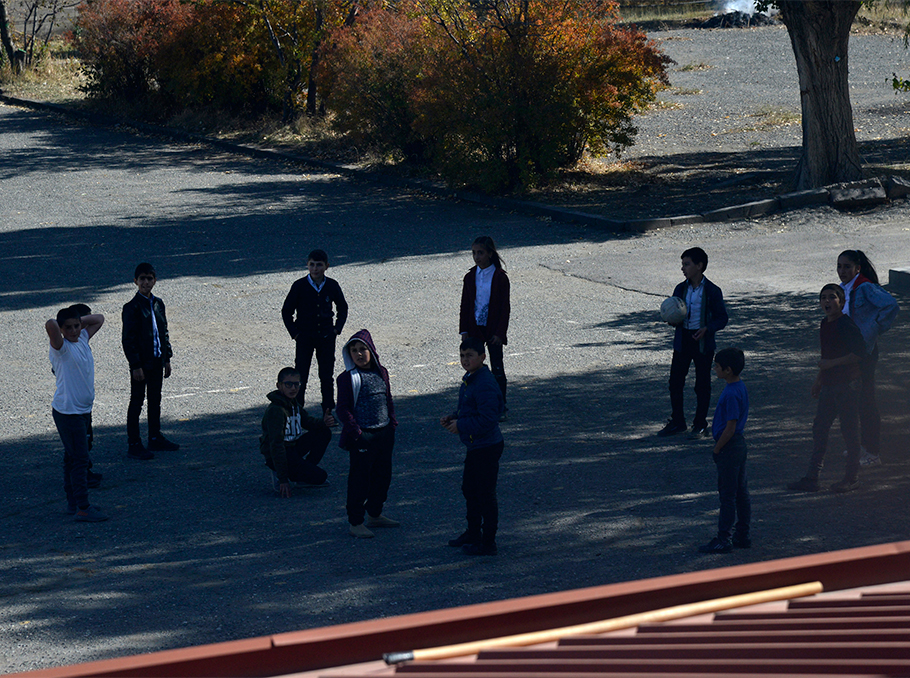 Photo: Vaghinak Ghazaryan/Mediamax
Iskuhi did not like being a teacher. She was teaching very matter-of-factly, without any real interest. She was not satisfied with her work and felt that she could do more, but was not sure how to start.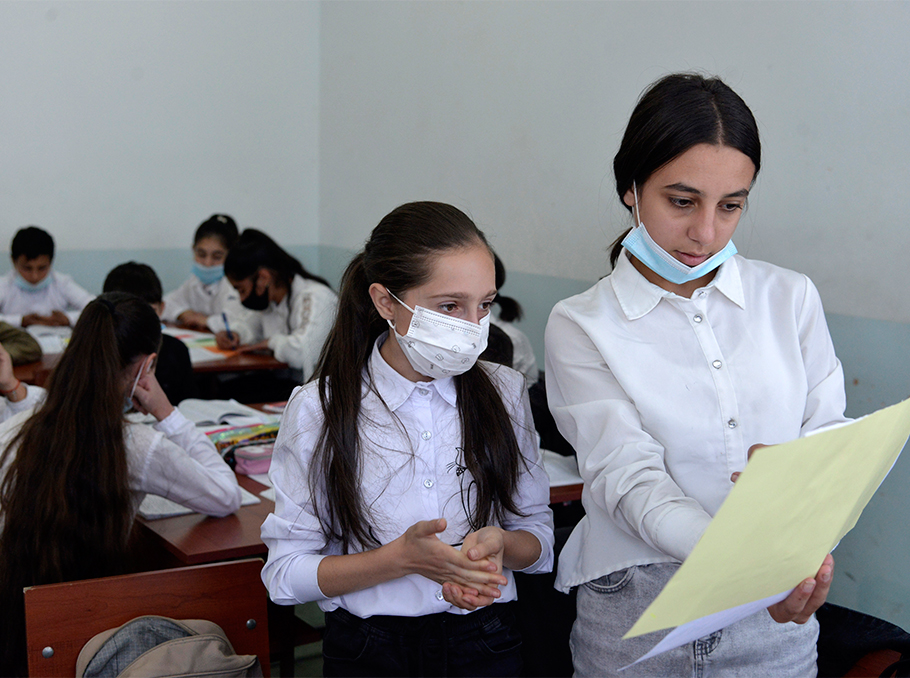 Photo: Vaghinak Ghazaryan/Mediamax
"The monotonous work did not satisfy me. I was suffocating. In the classroom, I differed with my approaches. There were no bad students for me. I was getting along with everyone and I realized that I should bring about changes to show an individual approach towards each student. I wanted to get to know each of them in depth and do everything with love. I was trying, but my tools were weak and I was not confident."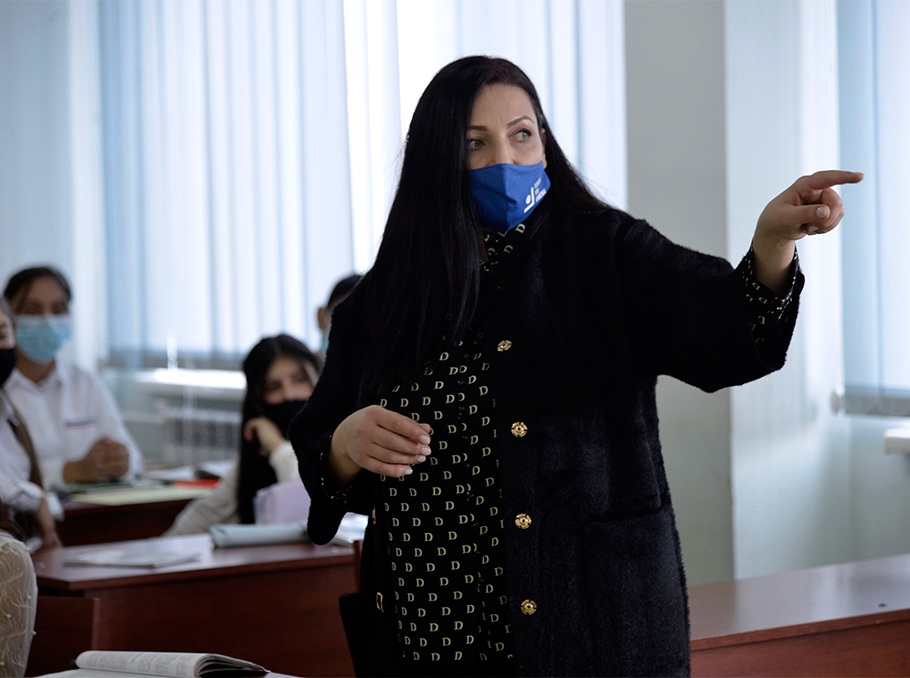 Photo: Vaghinak Ghazaryan/Mediamax
Constantly searching and being involved in different programs, Iskuhi decided to apply to Teach For Armenia. The educational foundation which recruits people of different professions, trains them, and sends them as teachers to villages throughout Armenia and Artsakh for two years started working with current teachers in 2019. They continue to live and work in their communities, but learn new methods of teaching.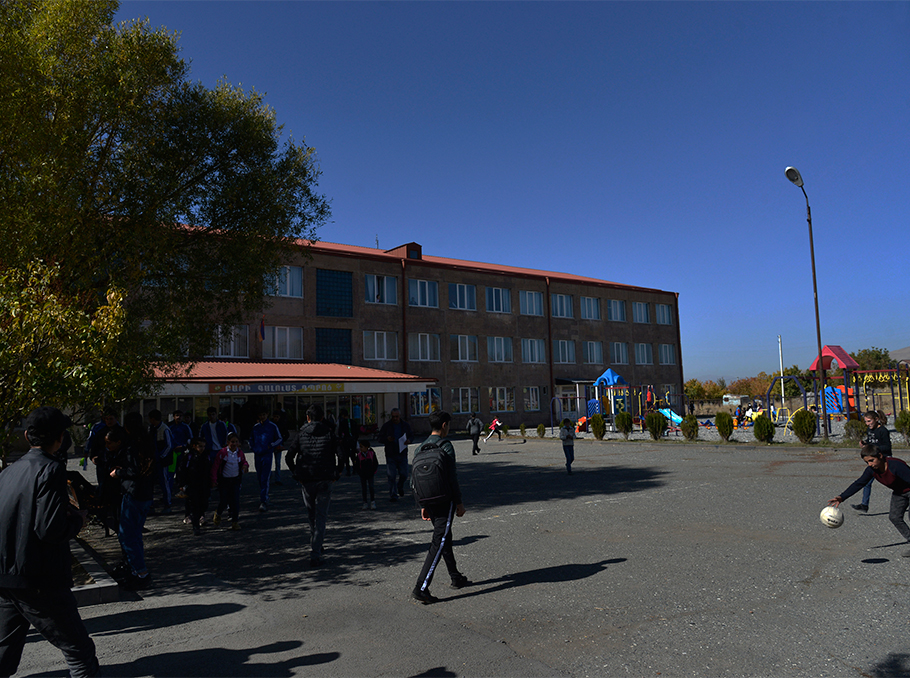 Photo: Vaghinak Ghazaryan/Mediamax
"Teach For Armenia made me stronger. Now I have more professional tools. I have changed a lot as a teacher and have become more confident in the classroom. Prior to this, I had no goals and was just teaching the lesson of the day. Now, I set daily, weekly, and annual goals and try to achieve them. I set the end result for me and my students. The children also notice the change and look forward to my lessons. There is no traditional way of teaching a lesson as all are involved. The students feel their importance during the lesson and are excited that their small work is being appreciated. It gives me strength to be better tomorrow and not to be satisfied with that much."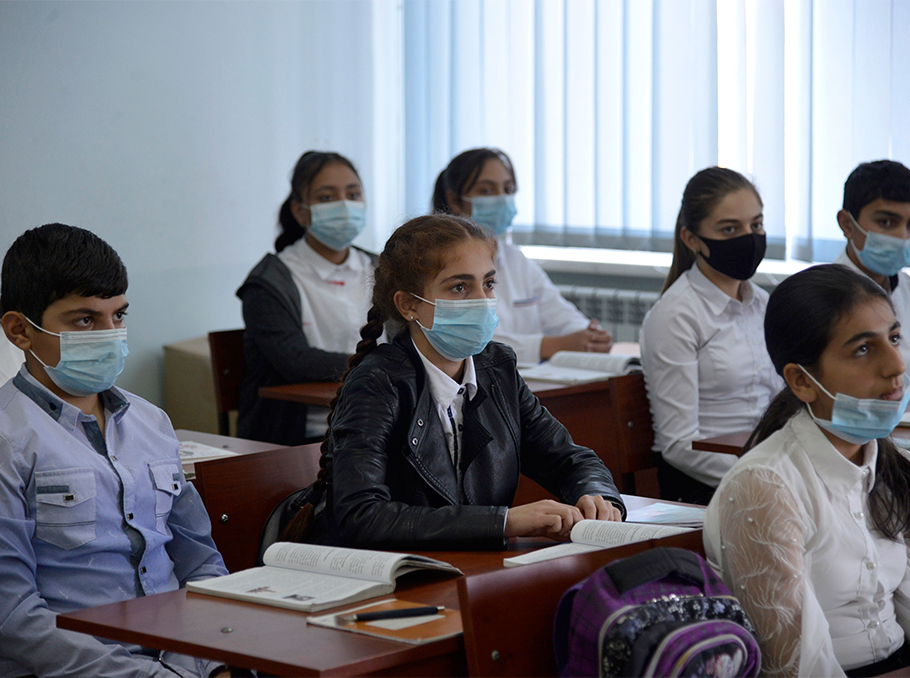 Photo: Vaghinak Ghazaryan/Mediamax
During the two years of the program, Teach For Armenia mentors continue working with the participants, attend the lessons, and discuss the course of the lesson.
"I am an honor student. I complete tasks, but there are no complaints, only compliments," Iskuhi notes.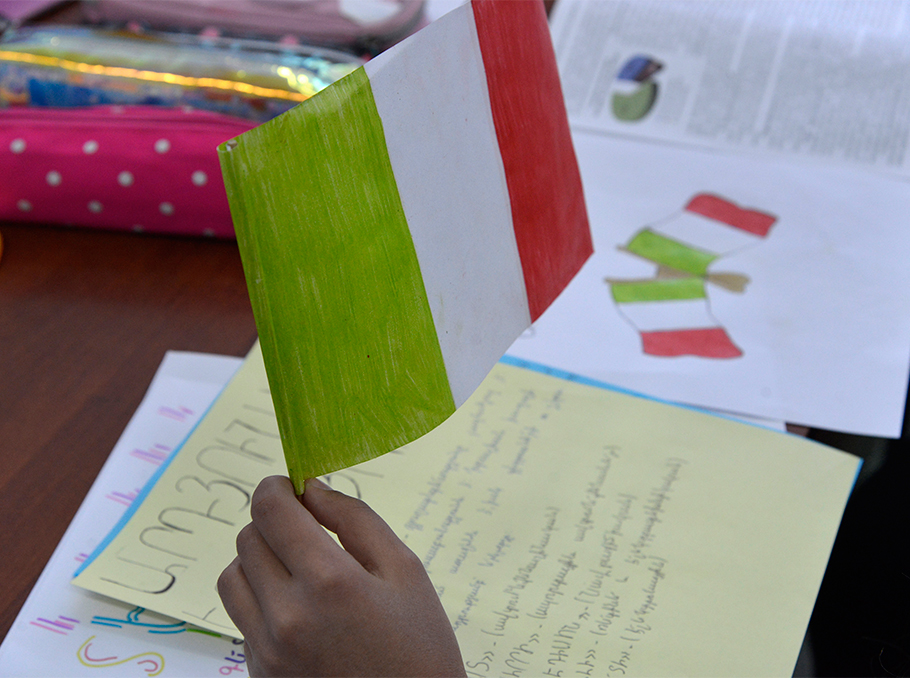 Photo: Vaghinak Ghazaryan/Mediamax
Before applying to the program, she started learning a new profession - programming. She did not complete her training, but due to the knowledge she gained, in cooperation with Teach For Armenia, they opened an Armath laboratory in the village. Those who listen to my story are amazed at how a history and geography teacher manages an engineering laboratory. While Iskuhi smiles with satisfaction, finally her favorite subject, math, was needed.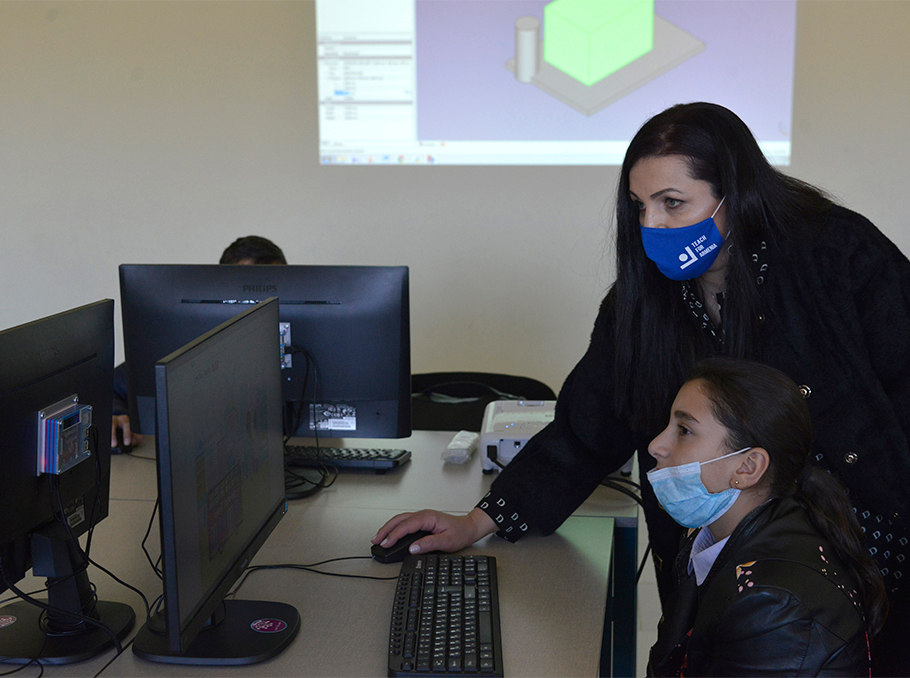 Photo: Vaghinak Ghazaryan/Mediamax
For the past few years, Iskuhi and her students have participated in the "Technovation Girls Armenia" program. The international technology entrepreneurship competition is intended for girls ages 10-18. First, they participate in a 12-week programming and business class. Then, they create a mobile application as they try to solve a community issue.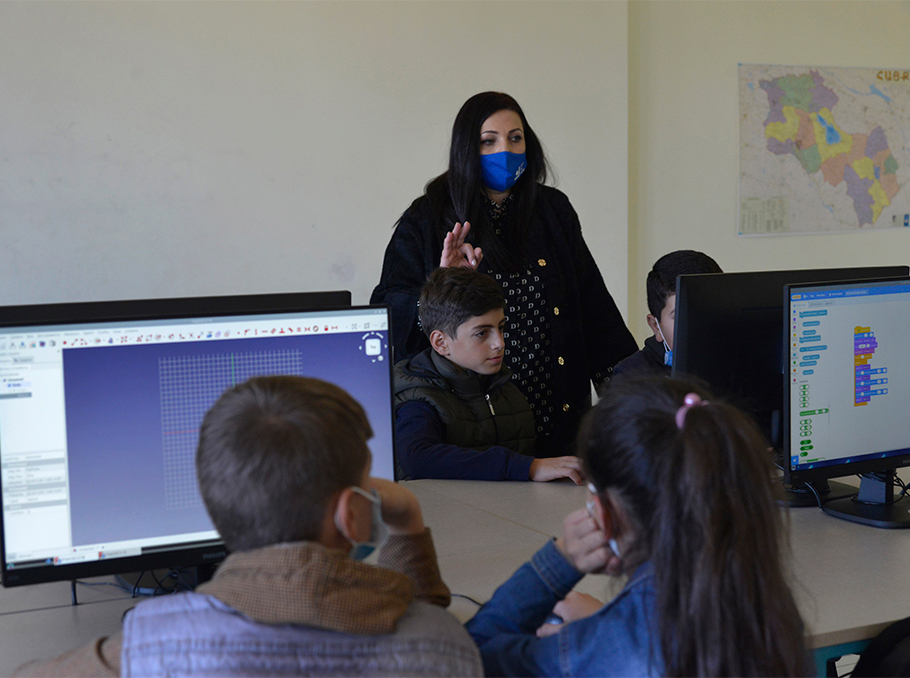 Photo: Vaghinak Ghazaryan/Mediamax
They have prepared two applications: one to detect mines and the other to inform fellow villagers about tree planting and recruiting volunteers. With this year's program, they want to solve the issue of waste sorting.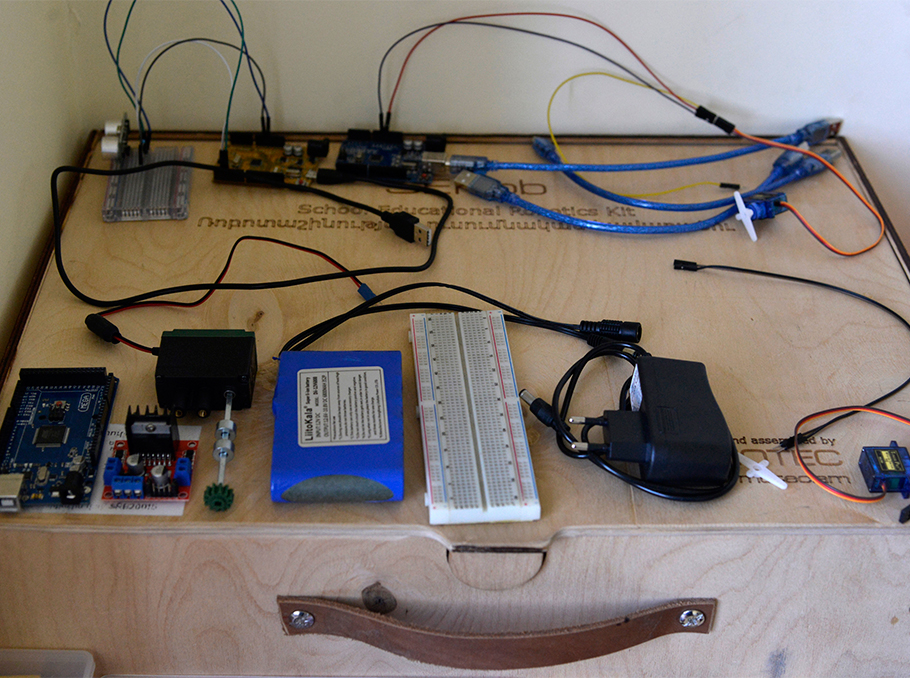 Photo: Vaghinak Ghazaryan/Mediamax
"Before the garbage cans are placed, we have prepared boxes, painted and drawn on them, and placed them in all the classrooms and even pre-school establishments for them to collect the waste and for us to sort it and take it for recycling. We can get beautiful things from plastic, because plastic produces toxic substances and harms nature," Liana, an 8th grader, says about their initiative.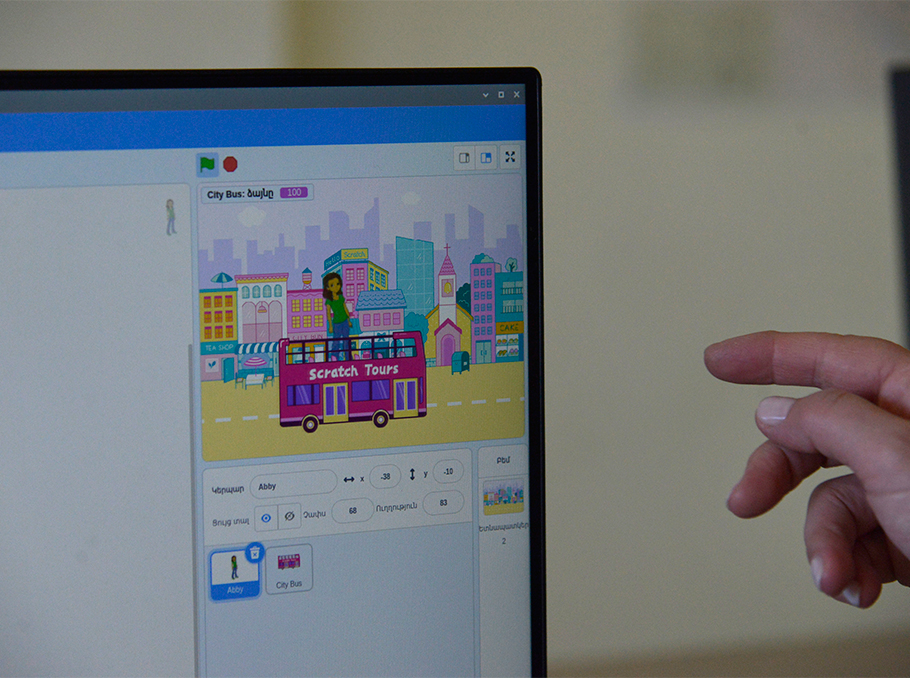 Photo: Vaghinak Ghazaryan/Mediamax
Iskuhi says just like Teach For Armenia helped her reveal her potential and strong sides, she also helps the students recognize themselves. Children become more self-confident thanks to these initiatives and believe that they can solve problems.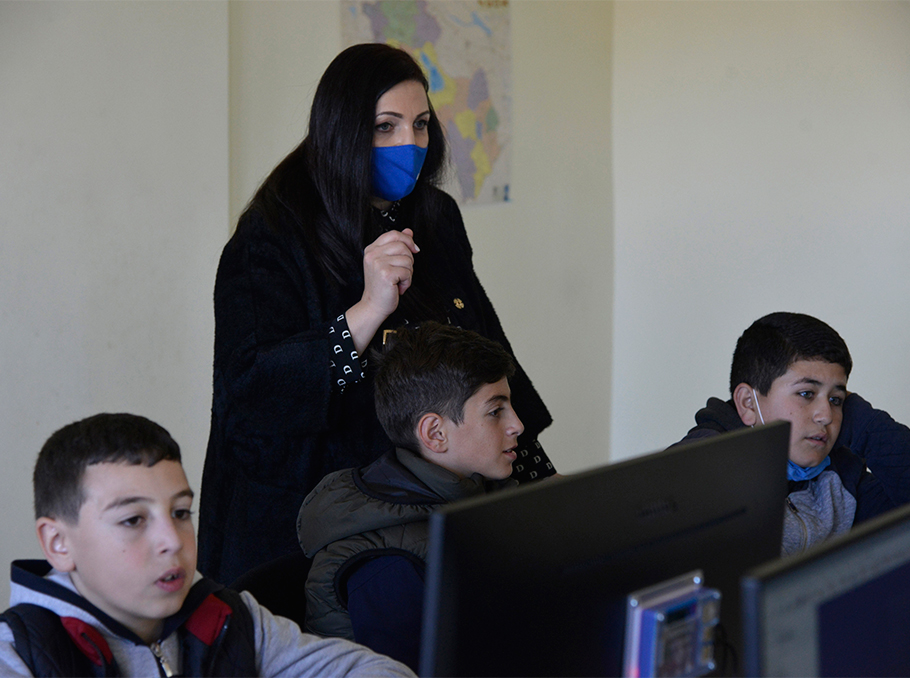 Photo: Vaghinak Ghazaryan/Mediamax
She shares her successful experience with her colleagues. If you want students to be interested in the subject, you should do your work with love, get to know each child, instead of shortcomings find their strong sides, and based on it involve them in the lesson. Following her example, some of the teachers applied to Teach For Armenia.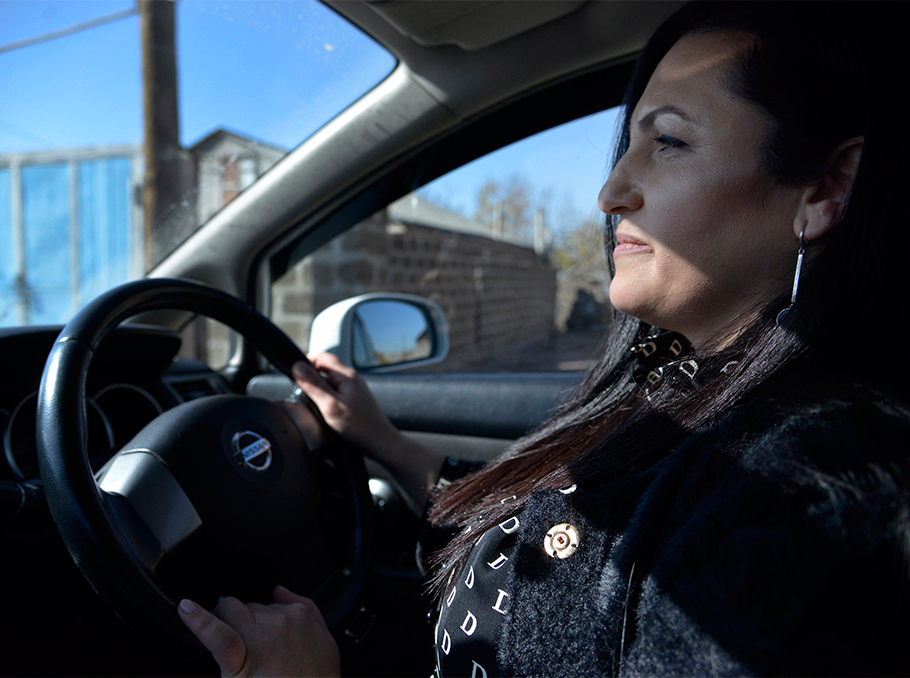 Photo: Vaghinak Ghazaryan/Mediamax
Colleagues joke that everything is programmed in Iskuhi's life and everything has a solution. She has been driving a car for two months now to save time and her eyes are always on her phone. She has put a camera in the baby's room to follow him while she is away. She says she is very busy and gets very tired, but she does not complain. The most important thing is that she is satisfied. After 8-month old Leo grows a bit, she will think about new occupations.
Lusine Gharibyan
Photos by Vaghinak Ghazaryan (especially for Mediamax)