All children, regardless of where they were born, a well-developed city or a disadvantaged, socio-economically challenged village, have the right to attain an excellent education. Many of Armenia's rural communities, however, face severe shortages of teachers for many years at a time. It is common to see one teacher teaching several subjects, where at times some subjects are left out of the curriculum entirely.

Teach For Armenia is a two-year leadership development program for graduates and top professionals who speak Armenian and are willing to change not only their lives but also the lives of children living in Armenia. After training at Summer Institute, an intensive and rigorous five-week training program for Teach For Armenia Fellows, the Fellows are being placed for two years in communities where there is a need for teachers. Fellows not only contribute to the development of children's personal growth and academic knowledge, but also to the development of the communities through extracurricular and community development projects.

Who are these young people who are not afraid of change and difficulties who leave their comfort zones for the greater good, all to inspire children to discover their talents and realize their dreams, while inspiring the future generations.

Through the support of VivaCell-MTS, Mediamax and Teach For Armenia have launched a new project to shed light on the work and life of Fellows serving students in the most underserved communities of Armenia.

As a response to Inna's "Hi" the residents of Koghes at first responded with hesitation "Do we know each other?" "I am your new teacher" – she introduced herself. And now everybody in Koghes community of Lori region knows Miss Kocharyan. "I don't know who is from the village and who is not, it would be offensive for me if my neighbor or my student's parent pass by without greeting me. And so I was greeting everybody I passed by". Just like one of her students, earphones in her ears with a backpack and a huge smile Inna rushes to school every morning.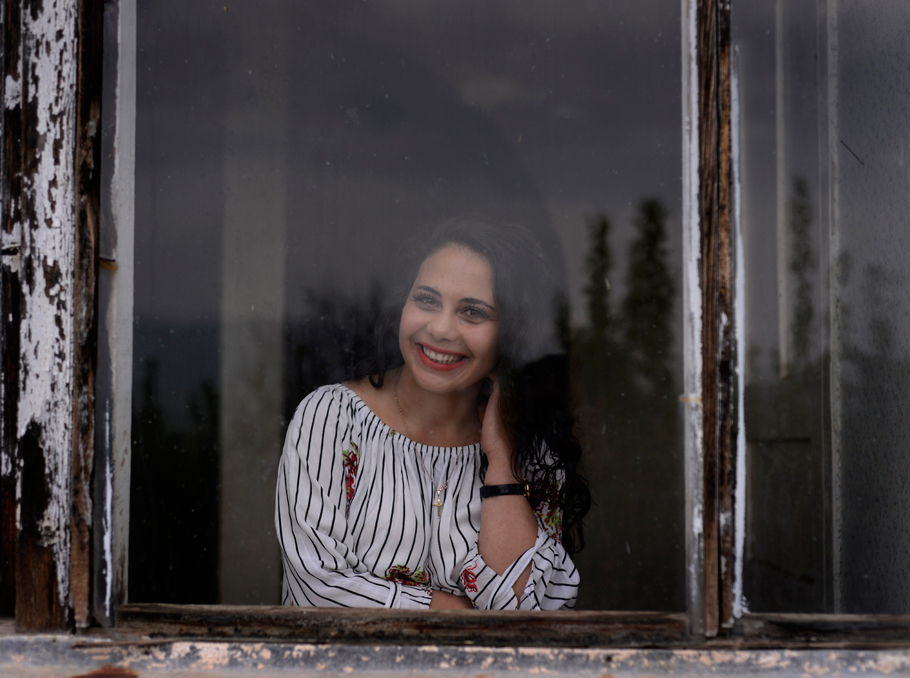 Photo: Vaghinak Ghazaryan/Mediamax


There are 23 students in her school and she is the teacher to 19 of them. In the rural school, which seems to be large in comparison to the number of students there, everybody quickly surround Miss Kocharyan and greets her in Armenian or in English.

Inna is a specialist of English and also a psychologist. She taught English in Ijevan University. Inexpressible pleasure of working with children and striving for giving them good education brought Inna to school. "When learned about Teach For Armenia, right away I know that this fellowship was for me, I wanted to work with kids, I wanted to have a positive contribution to their lives. I understood, that all children deserve excellent education and they deserve to have exemplary teachers. We know that in rural communities the children are a bit distant, they have less opportunities to dream and have goals. However, when they see their teacher is inspired, excited, active, wants to be there and teach them, they also become inspired, and begin to thrive, they understand that they have an opportunity despite of their place of residence. The students are just like me, we can learn something from those students, they have purity, justice, once you work with them you understand how many lives you can change, and how many lives you can have a positive impact on and create a new future".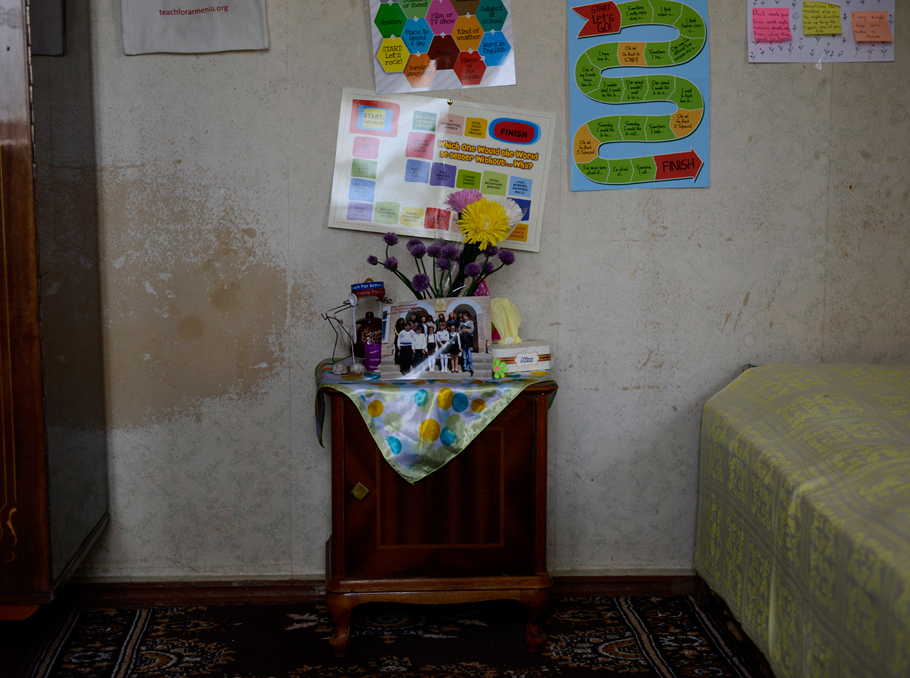 Photo: Vaghinak Ghazaryan/Mediamax


Getting the approval of her parents to move from Ijevan to Koghes was very challenging for Inna. Her family could not understand how a 24 years old girl can start a new life alone in an unfamiliar environment with bad living conditions. "Most people could not understand, they thought I was crazy, to leave convenience and a good job, and leave for a faraway village that I had never heard of. People told me you have no friends, nothing to do just 4 walls that's it. It was very difficult, but when you know why you are going, and for what you are going for, makes it all worth it, when you get to know your students that's all it takes to do a great".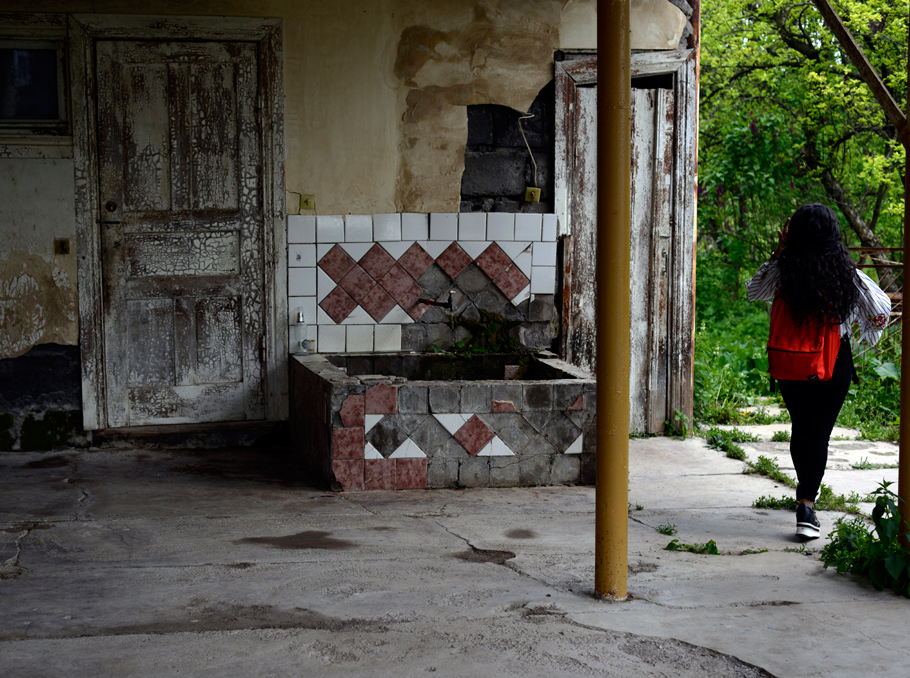 Photo: Vaghinak Ghazaryan/Mediamax


The parents of the school's principal provided housing for Inna: granddad Vazgen and grandma Anzhela. They live in the same yard but in different houses, they frequently invite Inna to their home. Inna lives in a single room of a two-storied house. In this single room she is getting ready for her lessons, cooks, eats, and hosts. The winter was a major challenge for the young woman. It was impossible to warm the small room even with two heaters.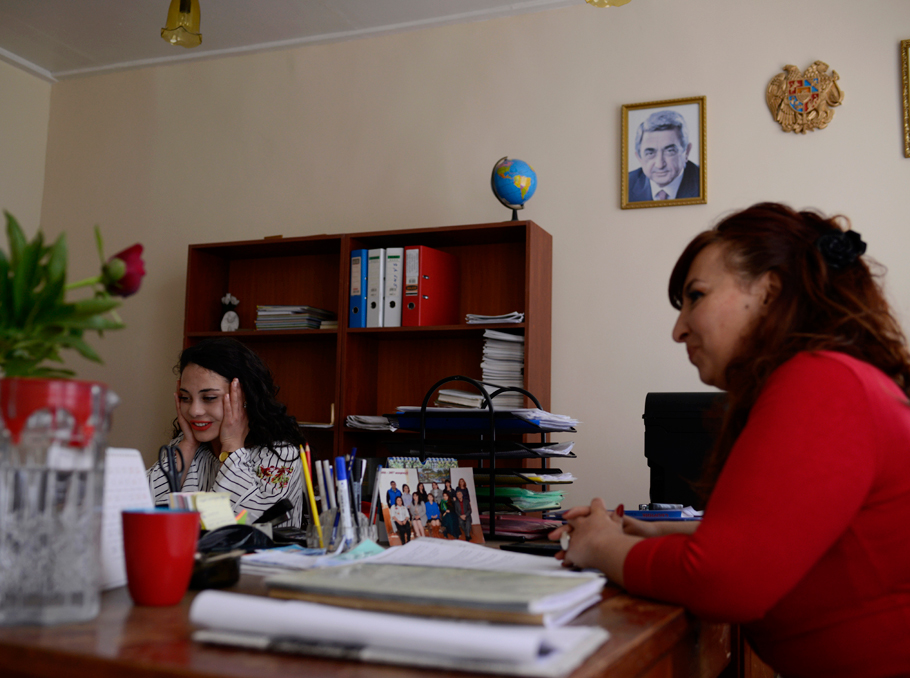 Photo: Vaghinak Ghazaryan/Mediamax


"On the first day everybody was waiting with enthusiasm to see who is coming from town and why? I understood that I shouldn't be disappointed in no way, to refuse of my students, as they saw a light and hope in me. I should prove it".

"One of my goals was to bring love towards education in the children, in which I succeeded. There were children who did not have the intention to attend a high school, and now they want to continue their studies. My second purpose was that those children enter high school by all means, get higher education and achieve their life goals". The fact that the children had progress both in knowledge and in life skills was noted by everybody: the principal, teachers and parents.

"Kids went to school with more pleasure to attended Miss Kocharyan's class. Their grades improved"- says one of the parents.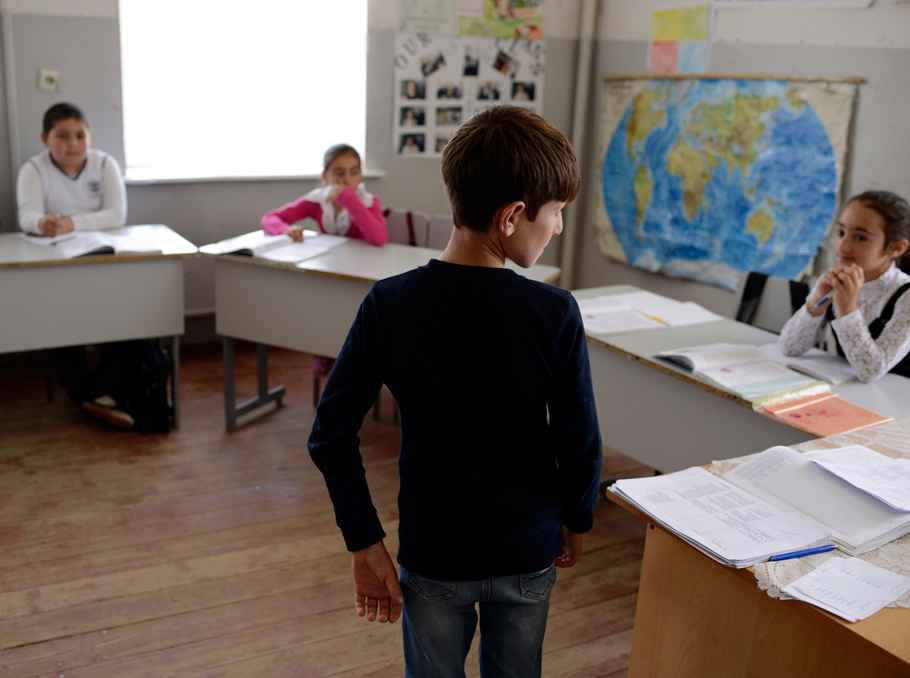 Photo: Vaghinak Ghazaryan/Mediamax


"They don't even open a book before, and now they read, write. Even teach us" – continues another parent. Other teachers come to Miss Kocharyan when they need to be inspired, motivated. This past September, Inna prepared a survey to check the English knowledge of her students. With excitement, she entered the classroom and at the end of the survey walked out disappointed. Some of her students did not even know the English letters, she has come so far since last September now those same students who did not even know the letters want to become English teachers. Inna planned a day for her students to visit UWC Dilijan College. The students became extremely motivated from the visit and two of the students even decided to continue their studies there.



"The village is on the interstate highway, many people pass by to leave for Georgia, Russia, particularly many foreign citizens on bikes. The children get very excited when Miss Kocharyan returns back to the village after spending the weekend at home ".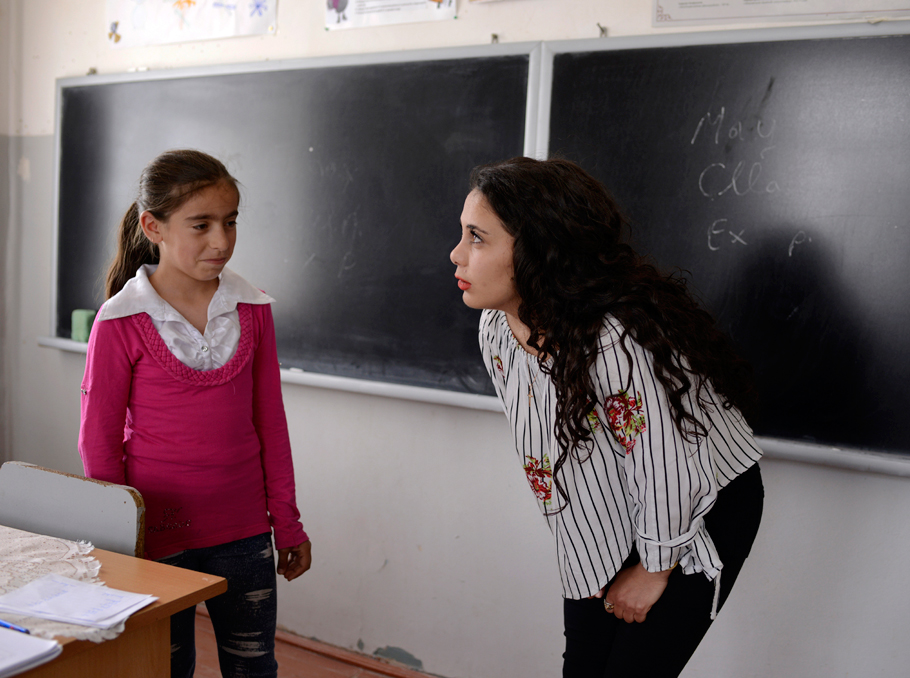 Photo: Vaghinak Ghazaryan/Mediamax


The children appreciate Inna's hard work to give them good education, to create a better future for them. They try to show their appreciation with small actions like during writing tests they put their exercise-books on Inna's table, to assure her that they are not going to copy and cheat. "The children started to value education, they know the reason why they are studying. At the beginning after answering the lessons the students would ask what grade they received, now they understand that they study not for grades but for their future, career and gaining life skills. The students now know that they can answer the lesson but not be graded, and it's OK for them. Now they go home and say, mom and dad, do you know what we learned today, and not what grade I received".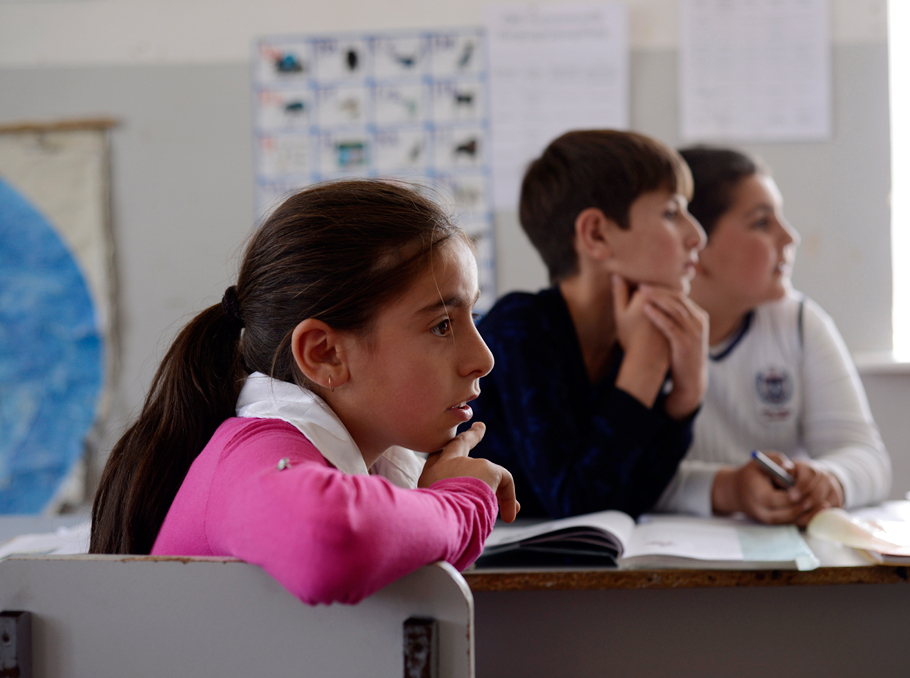 Photo: Vaghinak Ghazaryan/Mediamax


Inna started an English club for all the members of the community who might be interested. She scheduled different dates for children and adults. The young teacher doesn't feel like an outsider in this community. She says that people of the community help her, and she helps them with whatever she can with. Even sometimes when going home she is still thinking about the people of the village. "Sometimes I miss them, think what the kids are doing, the neighbor was ill, if he is good now. We are in constant communication with each other, I call them regularly and so do they".

In order to avoid all the marriage proposals from her own village and the neighboring village Inna purchased a fake wedding ring. "I put on the ring and told everybody that I am married. But the lie didn't last very long, they knew that I lied".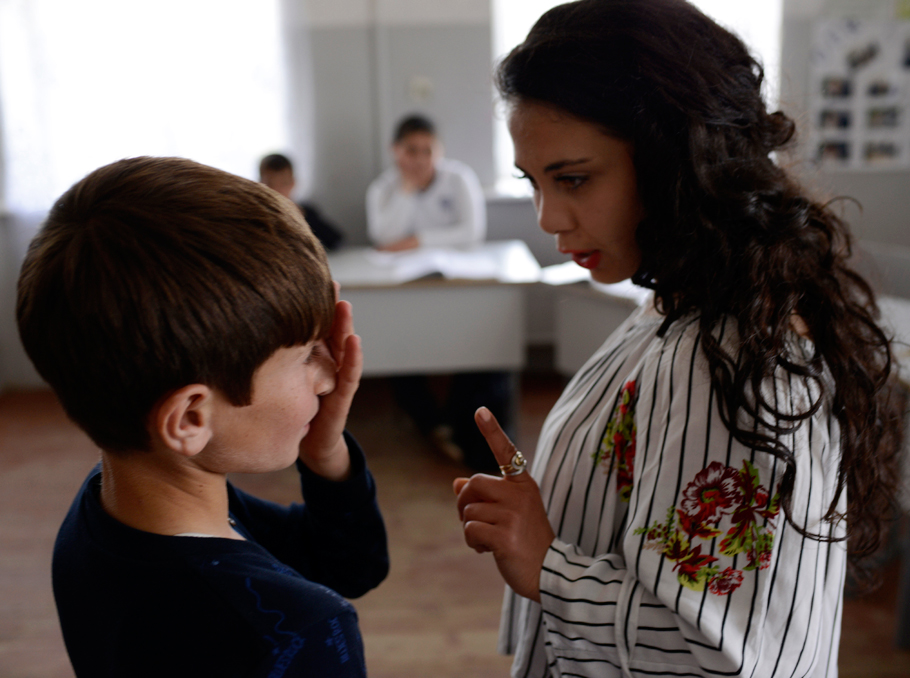 Photo: Vaghinak Ghazaryan/Mediamax


Inna is not just a teacher for students but an example. She leads by example; she knows that she has become a role model for a lot of her students therefore she is constantly improving herself. She wants to make sure her image as a teacher is spotless. "I have changed my dresses, behavior, I pay attention to each word coming out of my mouth. I cannot be free, as at home or in friendly environment, as when the kids see that their teacher does something, he/she might think that it is OK for them to do it as well. Being a role model is very serious responsibility."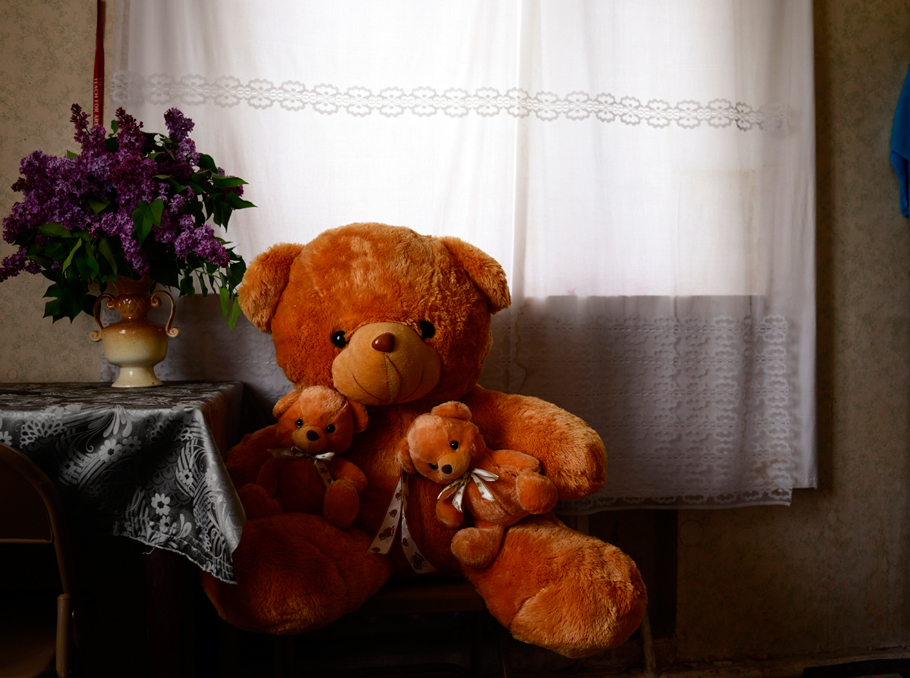 Photo: Vaghinak Ghazaryan/Mediamax


The troubles sometimes despair. But Inna says that she knows that she is not alone. She has the full support of the Teach For Armenia mentors, the mentors help her with all her challenges. "Teach For Armenia is a big family we help each other with all kinds of challenges personal, in the school, or in the communities. We all share the same experiences so supporting each other comes naturally".

"One of the families of my student had decided to relocate to Vanadzor. They have sold their land, cattle, closed their doors and were ready to move. Her student said that he will stay at the neighbor's, as long as Miss Kocharyan is in village he will not leave it. The parents were forced to stay in the village because he was not willing to move away from the same village that Miss Kocharyan is teaching".

The boards, class pictures, textbooks show that it is a teacher's home. There were flowers on the table – a gift from the students. The children find ways to express their love towards Inna.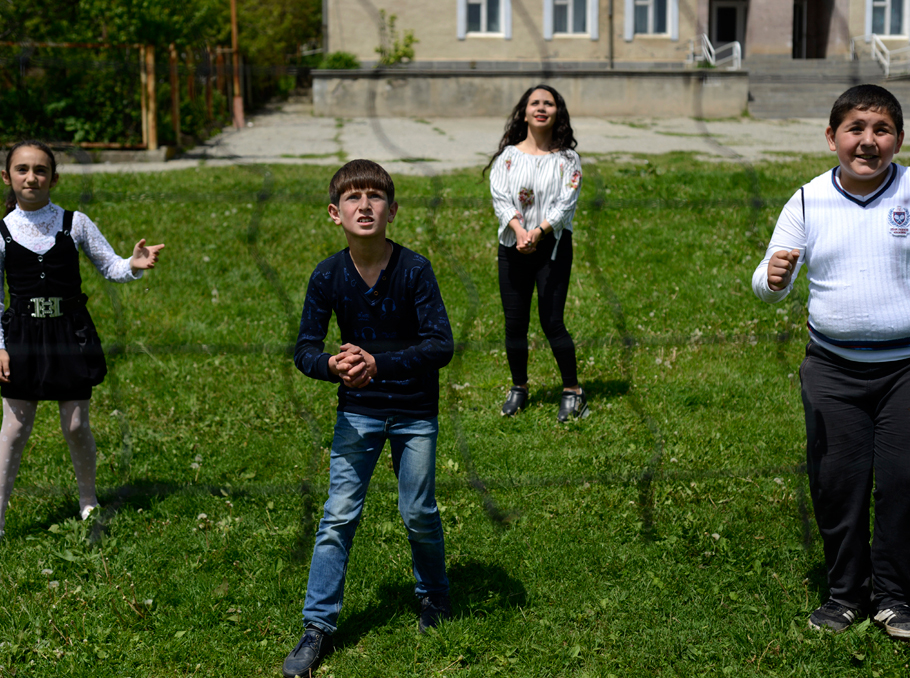 Photo: Vaghinak Ghazaryan/Mediamax


"One of the children has a problem remembering and writing letters with none of them written correctly from the very first grade. Now he shows the exercise-book of History or Armenian Language "Miss Kocharyan, I have written this for You, is it nice?". The other teachers are also satisfied that the students are learning, and I am satisfied, that he worked so hardly, thinking that it will make Miss Kocharyan happy".

Koghes residents visit Inna very frequently. They come to Inna with different requests, asking her to translate medicine or the manual of a new purchased product. Sometimes they visit her just for a cup of coffee or to talk about the students.

"I learned to live in very grave conditions and to admire each day, to enjoy every day. I know when I go to school every day bright eyes and smiles are waiting for me".

By using limited possibilities of the village Inna helps the children to live more active life, to know each other better. They organize after school activities and try to spent time playing in the village.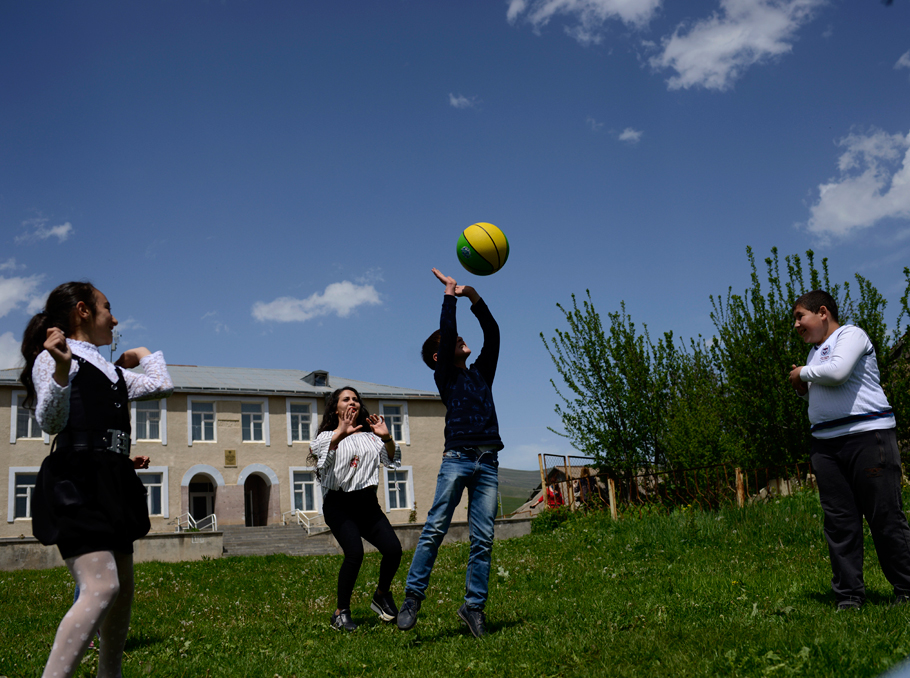 Photo: Vaghinak Ghazaryan/Mediamax


Inna will finish her Fellowship in Koghes in a year. "I am already thinking what shall I do next year this time"- says the principal. The students also are looking for excuses to keep Miss Kocharyan in the village.

"Once I was cleaning up my yard, one of the students saw me and said: "Miss Kocharyan, are you cleaning the yard? He was surprised that I can do that kind of work. He went and 5-10 minutes later the whole class came to help me. I went up to bring them some sweets, and heard one of the boys saying "Lets tie up Miss Kocharyan and take her to the basement so she does not leave".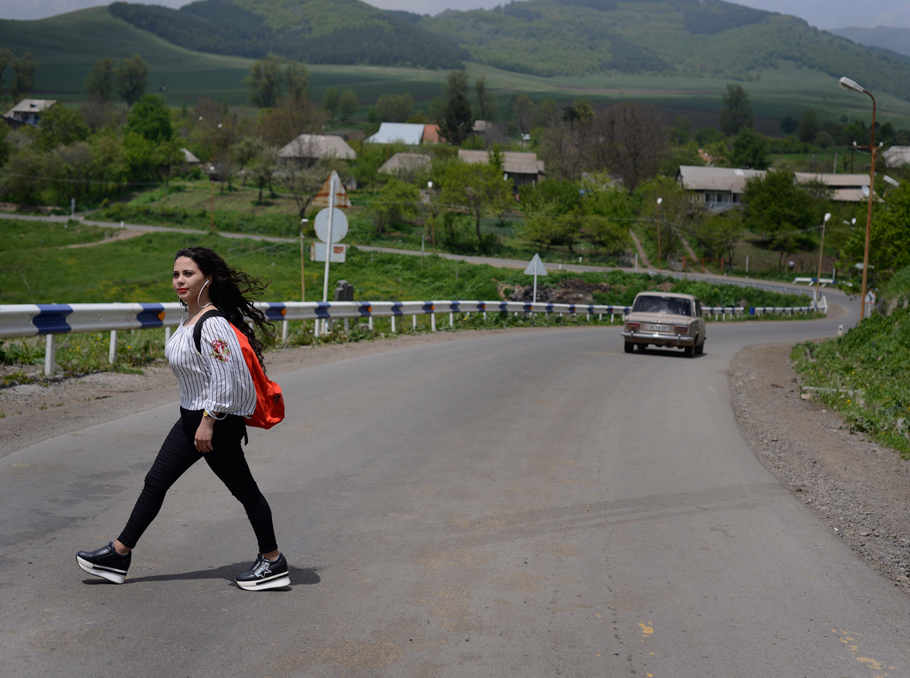 Photo: Vaghinak Ghazaryan/Mediamax


Inna doesn't think about leaving. She has many things to give back and to receive from Koghes. She reminds the children that they are necessary for the world not for their knowledge, but also for their values. Now they try to become better for each other and also the world by helping each other.

"I am very grateful that I have students, with whom I live, they inspire me every day, and I inspire them. It is not in vain that I am here now. I haven't felt sorry even for a second, for leaving my comfortable place, work, and family. Not for a second."

Lusine Gharibyan

Photos and video by Vaghinak Ghazaryan (for Mediamax)

VivaCell-MTS is the general partner of the project