Mathematics is the driving force of love, justice, and progress. Mediamax and VOLO launch a joint project, MathArt. It will tell about the talents developing Mathematics in Armenia, and their work.

Mathematics is of key value in the modern world and we hope that MathArt will help attract Armenian youngsters into that particular science.

Gegham Jivanyan's most favorite thing to do as a kid was to view surrounding things and situations through mathematical calculations and to find patterns.

"I have been attracted to mathematics since childhood and mathematical calculations and numbers have always held a special appeal to me."

From programming to math and vice versa

Gegham Jivanyan studied at the Faculty of Applied Mathematics of the Yerevan State University because he wanted to gain not only theoretical mathematical knowledge but also be able to use it in practice. During that time, however, Gegham realized that math was more appealing to him than programming and decided go in the opposite direction.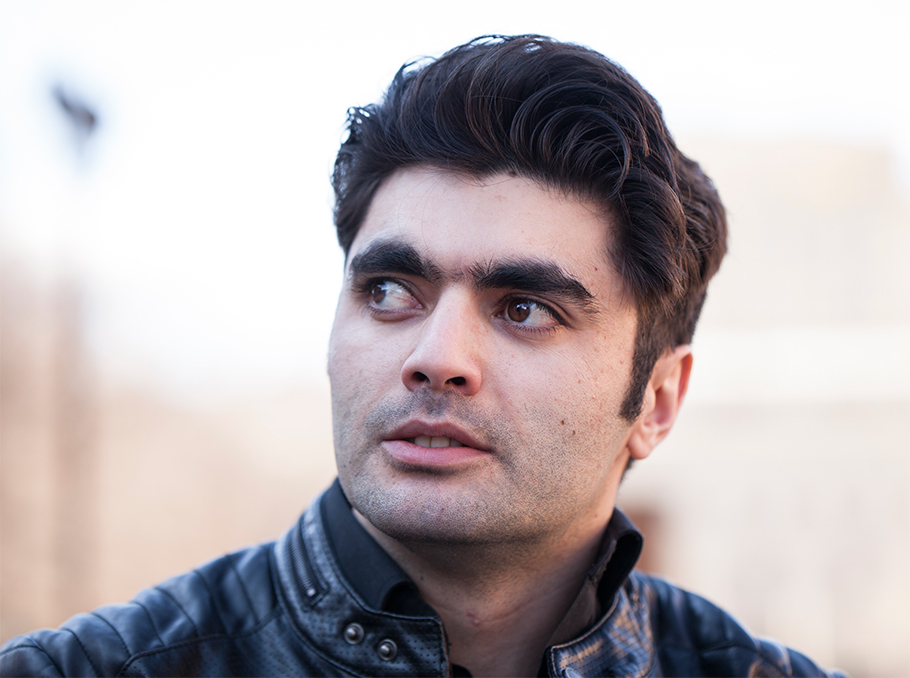 Gegham Jivanyan

Photo: Mediamax


"At the Faculty of Applied Mathematics the focus was laid more on programming which I didn't like that much. I loved mathematical subjects more. During my third year at the University when I got acquainted with equations of mathematics and physics, I decided to finally give up programing and concentrate on math."

For about four or five years Gegham was concentrated only on math. At the same time, he was trying to continue his education abroad, but unfortunately, it did not work out for him.

"At that time I was offered a job in programming. Since I was not able to study abroad, I decided to put my profession to use and get to work, learn the applied side of mathematics and programming. The main reason was to find a stable job, but after working in programming for a while, I realized that it required a serious mathematical background. It was not simply writing some codes and making them work but finding optimal solutions to mathematical problems and trying to program them on computer so that others could make use of these solutions."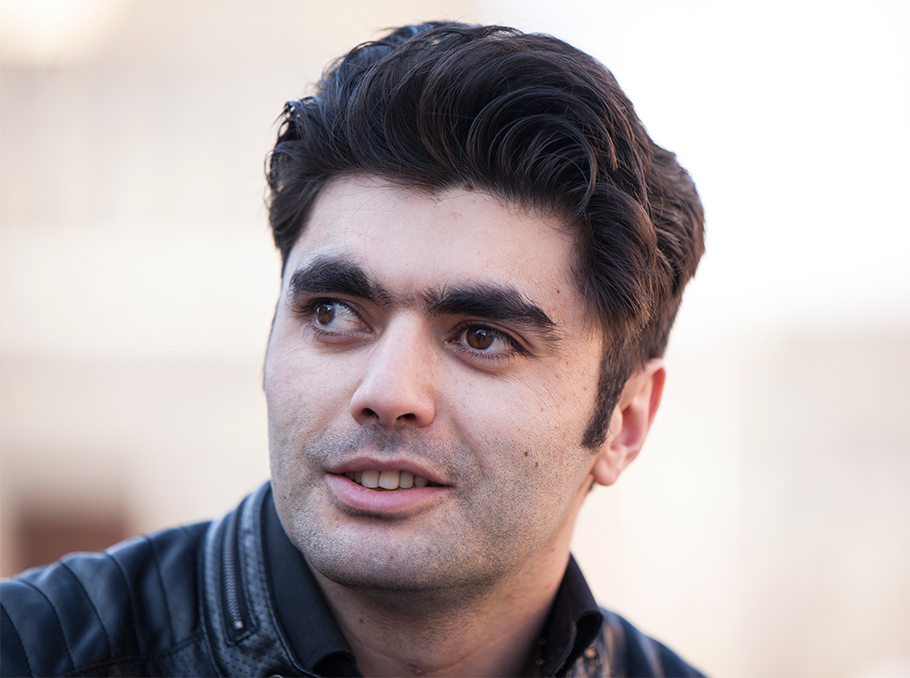 Gegham Jivanyan

Photo: Mediamax


According to Gegham, as a rule mathematicians later switch to programming because it's a broad and stable market, given the fact that science is not funded properly and it's hard to make a living only through science.

Data security and the path leading to big markets

Gegham Jivanyan is now a Full Stack Developer at a data security start-up SkyCryptor, which focuses on data encryption. It currently has three employees.

"It's again mathematics. We mainly deal with data security, sharing this data with others, and working securely. We are now trying to enter the European market. We follow big companies working in this sphere as well as current tendencies and directions, trying to move forward in line with these tendencies and offer adequate or better solutions. Big ambitions arise during work. First, it seems that you have a small company and you should proceed simply by surviving, then little by little you come to realize that you have to think about doing something bigger, about your possibilities and about the fact that you have already begun doing it. As a result people's interest in your work is growing and you understand that you are on the right path," Gegham says.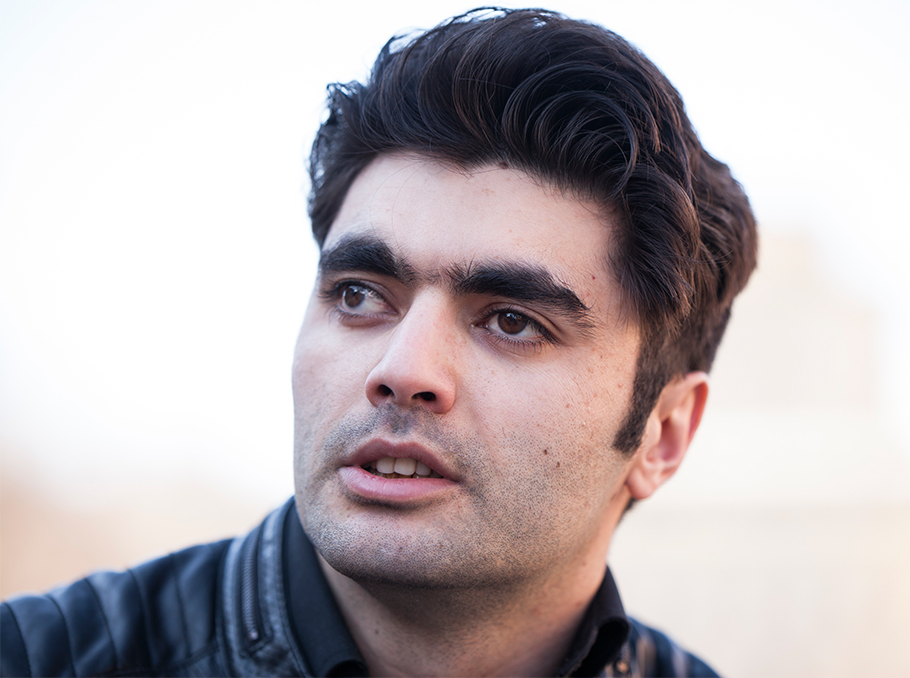 Gegham Jivanyan

Photo: Mediamax


The young mathematician sees tangible changes in terms of accessing major markets in the sphere of mathematics and programming. He believes that Armenia can overcome this challenge given serious education and knowledge.

Armenia's mathematical potential and the "source" of problems

Armenia's mathematical potential among people of Gegham's age is getting stronger and it, as he says, is the result of extensive opportunities for online education, self-education and communication with international experts, but not Armenia's educational system.

"Since there are very few possibilities in the country, young specialists are trying to get in touch with internationals companies, learn about popular trends and existing opportunities. Unlike the older generation, things are easier for young people because they speak foreign languages and are more flexible."

Gegham Jivanyan believes the system of education is the source of all problems.

"In modern mathematics and in other spheres in general the applied part has begun to acquire a much bigger role, but we are definitely lacking in this department. The math and physics programs of international universities cover maybe half of the theoretical part of what is being taught here. Instead, they focus more on the practical part of the program. As a result, they get less knowledge but it's deeper and more substantial and relates to real problems. Whereas here in Armenia, we have a huge theoretical base, but we don't know where to use it. The theoretical part is not covered well enough; professors are mostly elderly and fail to follow global tendencies. As for practical knowledge - it is almost non-existent."

According to Gegham, in order for Armenia to be able to stay on top of things and move along with the rest of the world in line with its resources the system needs to be modernized and rejuvenated.

"The process should begin from school. If school teachers better explain to their students the possibilities of using the knowledge they receive, the students won't avoid mathematics. Today most schools limit themselves to teaching the students how to memorize formulas, but mathematics is not only a matter of calculating and solving problems, and it cannot attract students this way."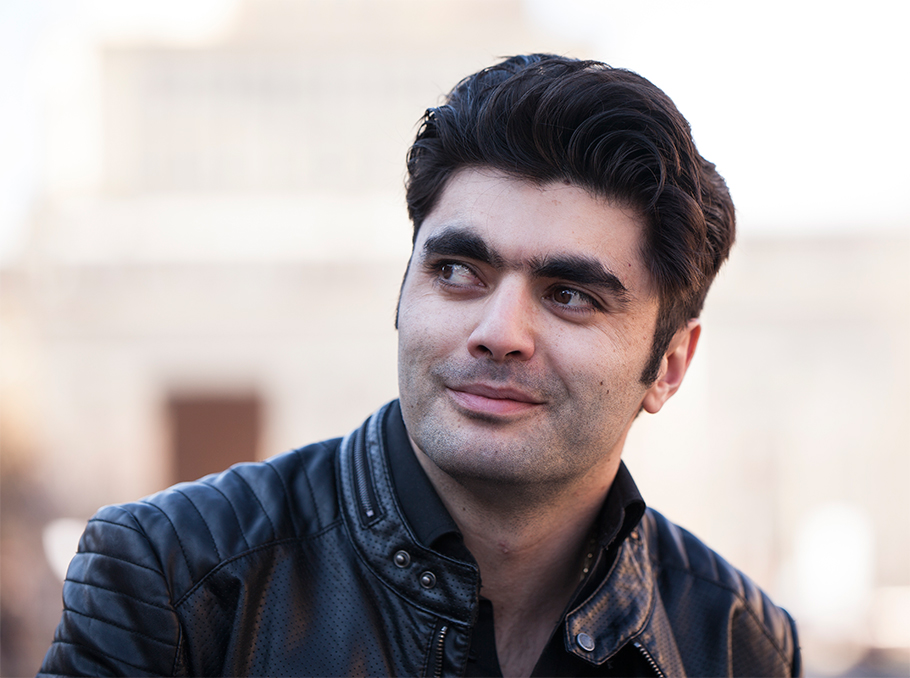 Gegham Jivanyan

Photo: Mediamax


As for the future, Gegham Jivanyan believes that the focus should be put on such directions of mathematics as data science, machine learning, cryptography, quantum programming.

"The world is changing rapidly, and it's hard to say which direction will dominate the field, but with a solid mathematical foundation it will be possible to tear a small particle from any rapidly growing direction or become part of it."

Changes math brings into people's lives

As Gegham says, mathematics is logic and modeling, it helps people easily model their problems, and in that case, solutions become clearer. These models are needed to create something new and the most important thing in this process is the math and its language.

"To model knowledge into existing problems we have to know the experience, and after finding the solution we have to transfer it through the language. In everyday life, we come across math very often, and the lack of mathematical knowledge makes our lives less productive, even in regard to smallest issues. Things become easier if we view them through the prism of mathematics. Math allows modeling the future, understanding what you aspire to. In this sense, math can be considered as driving force," the mathematician says.



VOLO is the general partner of the project
Mari Taryan

Photos: Emin Aristakesyan