Mathematics is the driving force of love, justice, and progress. Mediamax and VOLO launch a joint project, MathArt. It will tell about the talents developing Mathematics in Armenia, and their work.

Mathematics is of key value in the modern world and we hope that MathArt will help attract Armenian youngsters into that particular science.

Flexible and fast mind – these are important qualities Tatevik Hakobyan inherited from mathematics.

"It is very important to study math as it makes your mind flexible. It determines everything, doesn't it? If you are good at math, everything comes easy to you and becomes more comprehensible. Actually, I think every occupation is linked to mathematics this way or another," Tatevik says.

Tatevik Hakobyan did her master's program at the Department of Applied Mathematics of the Swiss Institute of Technology Zurich (ETH). She says that math has completely changed her perspective on the world.

"I constantly analyze things, view them from the point of view of logic and have my own opinion about everything. Humanitarian sciences are also close to my heart. I know six languages and I am always learning. It began as a hobby but now I realize its importance because the world is an open place with no restrictions and you must speak different languages. The rapid development of technologies has its impact on humanitarian sciences as well and requires their development," she added.

Moving up the educational ladder

Mathematics always came easy to me at school. However, when I was faced with choosing an occupation, like all the "lazy" kids I was thinking of something easy to learn, like economics. Thanks to my parents' guidance and encouragement, I decided to go with applied mathematics. Thus, I became the student of the Department of Applied Mathematics and Informatics of the Russian-Armenian (Slavonic) University.

After graduating from RAU and getting my master's degree, I applied and was admitted to the Swiss Institute of Technology Zurich (ETH). Einstein studied there, you know (laughing,- author). I had also received an offer from Cambridge University but I gave preference to ETH Zurich because it had a better math and research program. My specialization was Financial Engineering and Insurance Mathematics.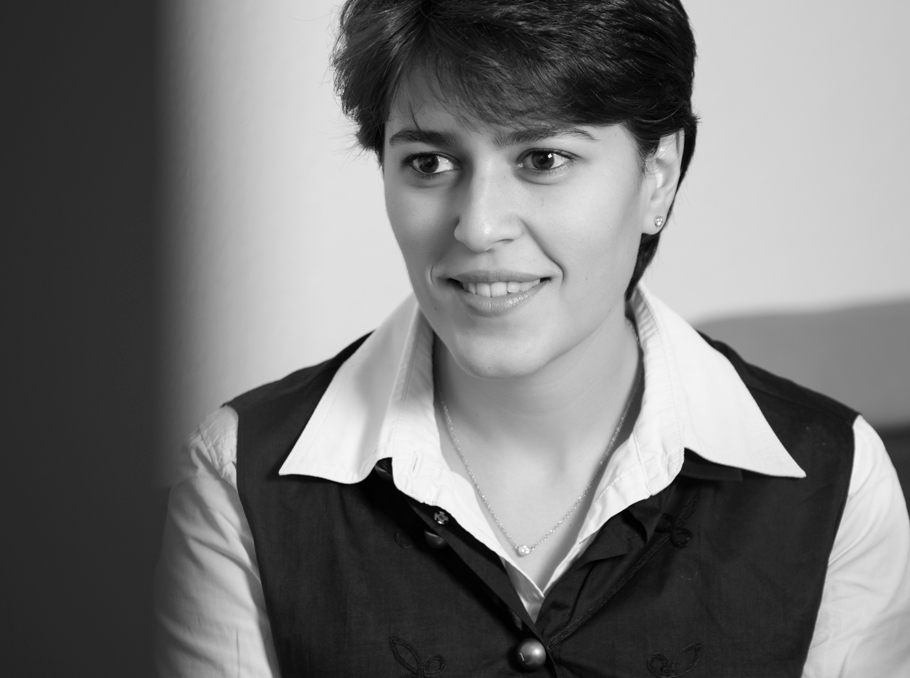 Tatevik Hakobyan

Photo: Mediamax


I think when you study math at the university you don't really know what you are going to do after graduation. Theory was not my thing so while studying abroad I opted for more practice. Students are prepared for different activities there aimed at making your mind more flexible. This makes things easier for you in any working environment where good mathematical knowledge and quick integration are required.

The effect of flexible mind and education

Upon graduation, I returned to Armenia. Job-hunting took about half a year, because it turned out that I was overqualified. In order not to waste time, I took some piano lessons. Then I got a job offer from BetConstruct. Following a short interview, I was offered the position of a Mathematical Engineer, although they didn't have a specific job for me yet, because they were unsure of how exactly I could be useful for them. They just knew my skills would be needed one day. (laughing,- author).

I was a mess in the beginning. It took me a week to learn everything about the company, evaluate its strengths and weaknesses, its goals. Finally, we decided that we could build a business intelligence tool which will make customer service automated and more intelligent. At first, they were thinking about buying one that cost about $ 200 thousand. I suggested that we should build one ourselves and I was appointed head of Business and Product Development of BI Data Mining tools.

This is where you understand the importance of good education especially one that prepares you for mathematical jobs, providing you with independence and flexibility.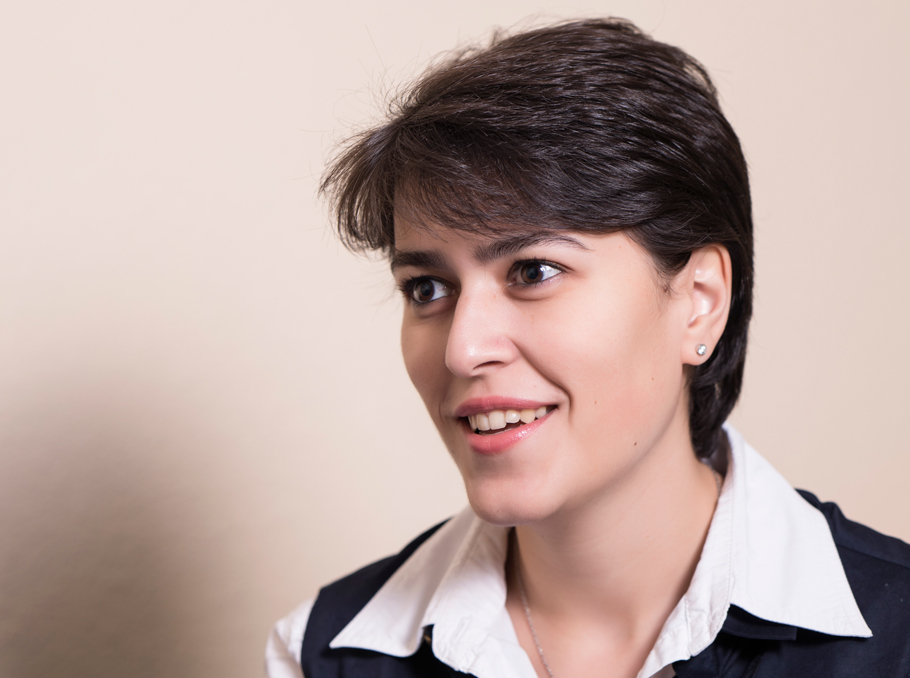 Tatevik Hakobyan

Photo: Mediamax


I am involved in different projects now and work with a couple of companies in Silicon Valley that are willing to create a startup based on artificial intelligence.

After graduating from Zurich ETH, I refused to live abroad, although today I spend half of the year in the USA for work.

Battle between artificial and emotional intelligence

Artificial intelligence has existed since 1950s, but it has reached its peak recently. I have taken a keen interest in it since I began working on business intelligence tools, and thus it became my career choice.

People should develop parallel to artificial intelligence machines. Jobs are going to change in the future, which is normal, and we should keep in mind that things do tend to change. One thing is definitely permanent: the use of human brain and mind. Skills are easy to learn but it's all on you to figure things out – what is needed at given time or what the world wants from you.

When I was younger and wanted to attend university, I was still inexperienced. If I had more experience, I would have understood myself that mathematics was the right choice for me. Thankfully, my parents were experienced and directed me in the right direction. In the course of time, you realize that your occupation is also changing. Without skills you will simply exist and won't be able to fully enjoy your job and all the possibilities and advantages it provides.

Like many other people, I am scared that one day robots are going to take over the world. I am terrified that science fiction movies where robots are destroying humans will eventually turn into reality. Maybe it is going to happen, but I should say that human skills, which the machines are lacking, play a tremendous role. Nothing is lost as long as people exist with their inner skills, emotional intelligence and their openness for changes and eagerness to embrace the world.

Artificial intelligence and side effects

There are several examples of side effects of artificial intelligence. Some are anticipated, for example reduction in the number of occupations and threatening unemployment. Only in USA, 4 million people are going to lose their jobs in the coming 5 years. This will also affect some industries. Countries start pondering what to do, what new skills to develop to fight these side effects.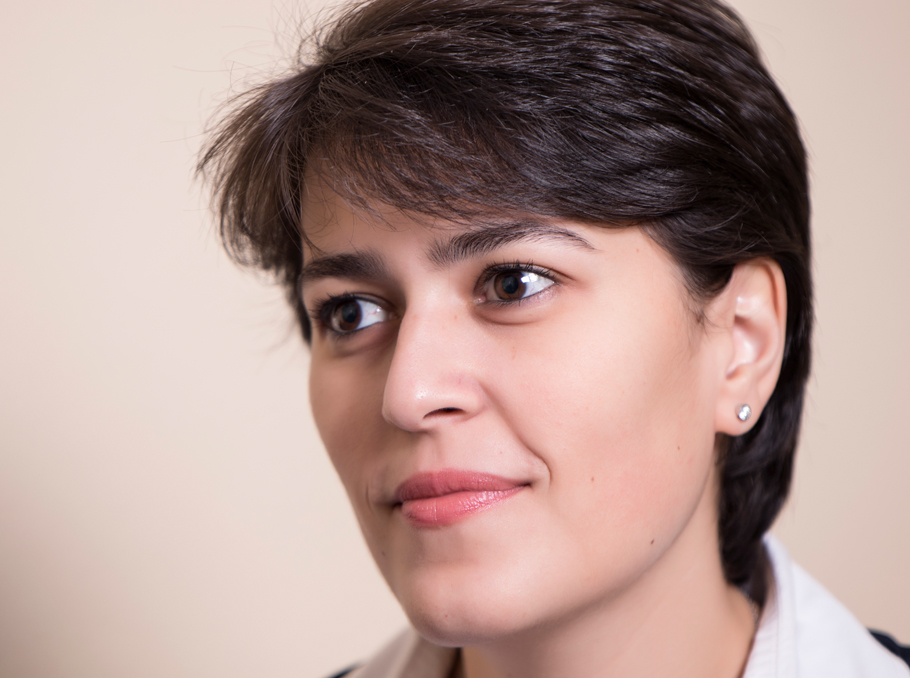 Tatevik Hakobyan

Photo: Mediamax


There are side effects that are quite unexpected and scary. You don't know what you are dealing with and what threats to expect. Nothing terrible is happening yet at this stage of development but nobody knows what you are developing and the consequences it might entail. In any case, the threats are numerous and the main problem is that artificial intelligence is created by people who are very subjective. If I myself don't know that I am being subjective about something but it's me who is developing the system, it is going to be just like me because I made it. Nevertheless, this system is developing and this subjectivity can entail serious side effects in the future. It's scary, I get it, but it is what it is and we should accept it. Technology will keep developing, whether we want it or not, and we should simply be open for these changes and be ready to change ourselves.

Passion + love = a formula of teaching math

I was once invited to TUMO Center for Creative Technologies to attend "Women in science" discussions. The attendants were mainly school students interested in natural science, information technology, engineering and mathematics (STEM). Many of them approached me afterwards asking for ways to continue their education in this direction. There were even some university students who expressed desire to change their majors and switch professions. I am always very encouraging since I believe there is nothing impossible in this life. The most important thing is that you should love and be interested in what you do.

Helping school kids choose a right major is very important. My math teacher played an essential role in my life. You could feel how much she loved mathematics. Having a good teacher who is interested in the subject matter is very important.

Passion is the key word here. It's difficult to move on without being passionate about your profession and job. Teachers should inject passion for mathematics into kids.

The need to catch up with the world

I used to teach at universities but due to my busy schedule and constant travelling I can't do it now. I hope to combine both soon.

Various directions of mathematics are very popular and in great demand at universities nowadays. Data mining, Machine learning, Neural network are used to solve problems caused by the fourth industrial revolution.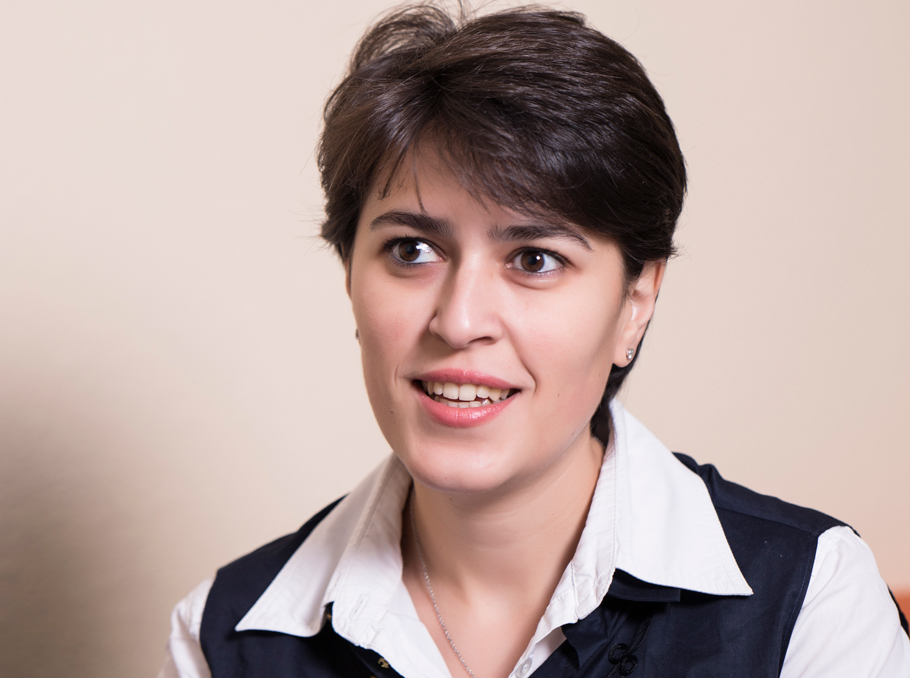 Tatevik Hakobyan

Photo: Mediamax


I think Armenia should concentrate and focus on the system of education. Schools should prepare children for upcoming challenges and occupations in demand.

For example if Armenia wants to catch up with the world and not be left behind in terms of intellectual intelligence, it's is very important for everyone to understand what is needed for that, where it can be applied and how the country can benefit from the development of technologies. People should understand that even if they don't directly deal with these spheres, their rapid development will nevertheless affect them, improving the quality of their lives.

Millions are being invested in artificial intelligence around the world, and if Armenia manages to become a part of it, even a little one, it will make considerate progress. Armenia has huge potential. Companies should be more active and more welcoming, and the government should encourage these spheres.

VOLO is the general partner of the project
Marie Taryan
Photos by Emin Aristakesyan