Yerevan /Mediamax/. Armenian Prime Minister Nikol Pashinyan's working visit to Brussels ended in the evening of July 12.
We have put together the key moments of Pashinyan's meetings and statements of the final day of the visit, based on the reports of the Armenian Government's press office.

Striking example of NATO member-partner nation cooperation

Pashinyan gave a speech at the meeting of Heads of State and Government contributing to the Resolute Support Mission in Afghanistan.

Firstly, the Armenian Prime Minister noted, "The victory of velvet, non-violent revolution in Armenia was a clear manifestation of the maturity of Armenia's society, its unwavering adherence to the promotion of human rights and fundamental freedoms."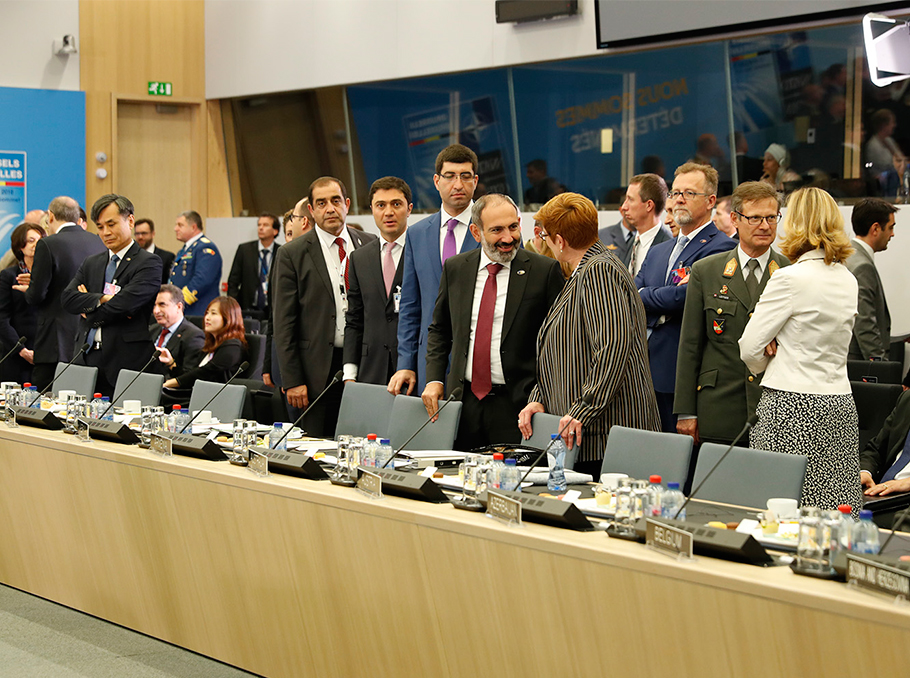 Photo: Press service of the Armenian government


He proceeded to recall that Armenia had been contributing to NATO-led peace operation in Afghanistan since 2010. Mentioning that Armenian peacekeepers serve in Afghanistan under German command, Pashinyan said that "it is one of the best and most striking examples of a partnership between a NATO member and partner nation".


Nikol Pashinyan added that Armenia stood ready to continue engagement in Afghanistan mission with up to 130 servicemen.

Provocations cast doubt on Azerbaijan's commitment to peace

Armenia's Prime Minister also spoke about the Artsakh (Nagorno-Karabakh) issue at the meeting on July 12.

"Since the issue of Nagorno-Karabakh conflict has been raised here, I feel bound to touch on its settlement, although I consider it highly inappropriate to make references to the problem at this format that deals with very different objectives. NATO has continually and consistently reiterated that it does not have any role in the settlement of this conflict.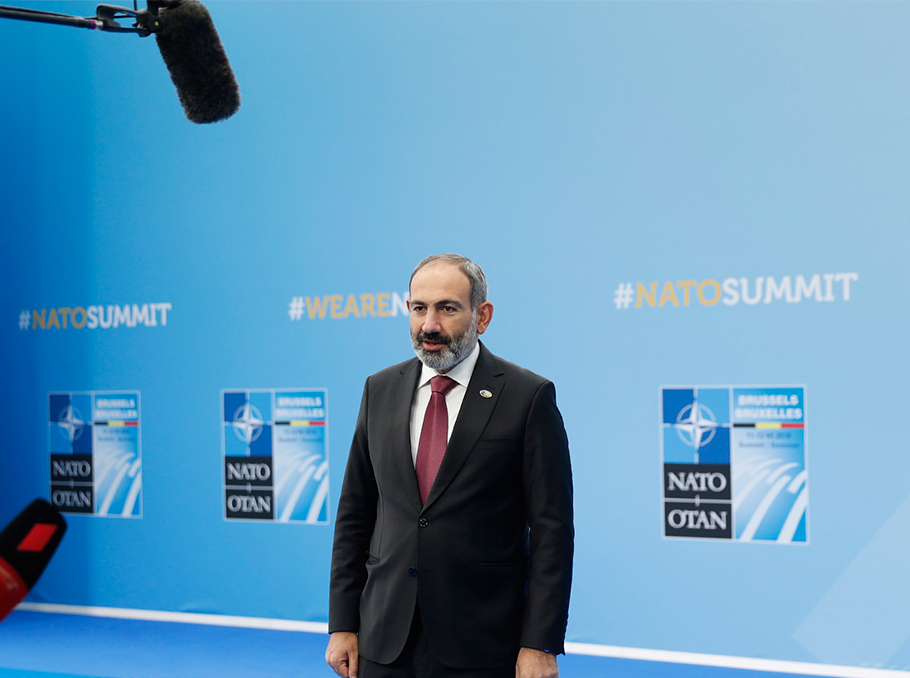 Photo: Press service of the Armenian government


Nevertheless, since the issue has already been raised, I would like to make some brief comments for putting the record straight. As any other democracy, Armenia reiterates its commitment to exclusively peaceful settlement of the Nagorno-Karabakh conflict in the format of the OSCE Minsk Group Co-Chairmanship. Every attempt to resolve the conflict through military means is to be seen as a threat to regional security, democracy and human rights.

The recent cases of ceasefire violation and provocations committed by Azerbaijan on the border with Armenia and on the Line of Contact with Nagorno-Karabakh put Baku's commitment to the peace process under serious doubt.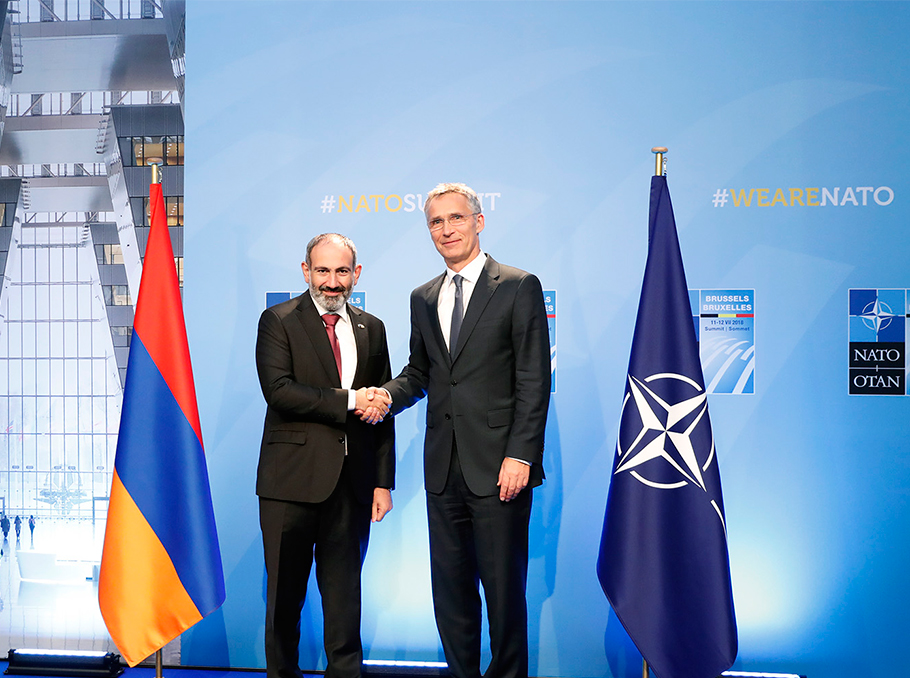 Nikol Pashinyan and NATO Secretary General Jens Stoltenberg

Photo: Press service of the Armenian government


We reaffirm the importance of implementing the previous agreements reached at the summits in Vienna, St. Petersburg and Geneva in particular, which inter alia sought to create an environment conducive to peace and implement confidence building measures," said Pashinyan.

Informal meetings

Prime Minister Pashinyan held a number of informal meetings in the framework of NATO summit. In particular, he met Afghan President Ashraf Ghani, Prime Minister of Belgium Charles Michel, German Chancellor Angela Merkel, French President Emmanuel Macron, Italian Prime Minister Giuseppe Conte, Canadian Prime Minister Justin Trudeau, Lithuanian President Dalia Grybauskaite, Prime Minister of Greece Alexis Tsipras, President of Ukraine Petro Poroshenko, Spanish Prime Minister Pedro Sánchez, Prime Minister of Macedonia Zoran Zaev, Slovak President Andrej Kiska and NATO Secretary General Jens Stoltenberg.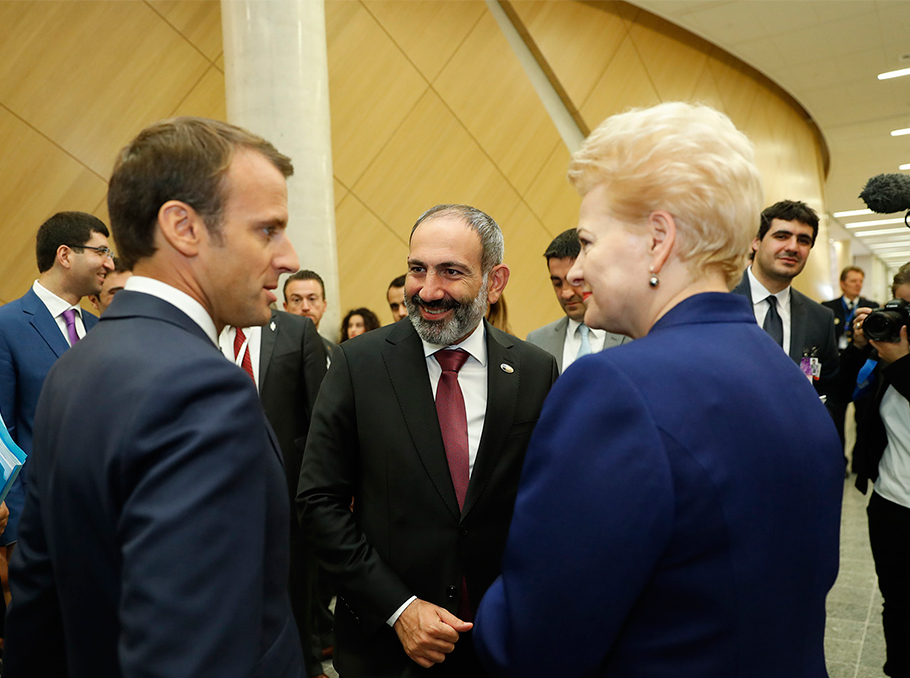 Nikol Pashinyan with Presidents of France and Lithuania

Photo: Press service of the Armenian government


Trudeau confirms attendance

Prime Minister of Canada Justin Trudeau confirmed his participation in the upcoming 17th Summit of La Francophonie in Yerevan and noted that he visited Armenia in 1988 with his father and had good memories of the country.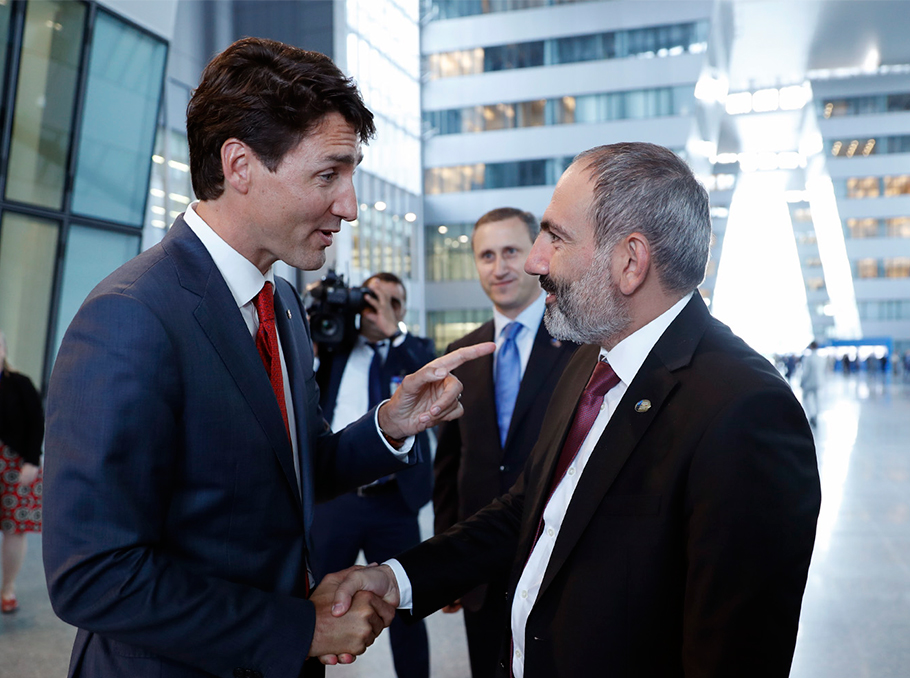 Nikol Pashinyan and Prime Minister of Canada Justin Trudeau

Photo: Press service of the Armenian government


Invitations

French President Emmanuel Macron, Ukrainian President Petro Poroshenko and Greek Prime Minister Alexis Tsipras invited Prime Minister Pashinyan to visit their countries.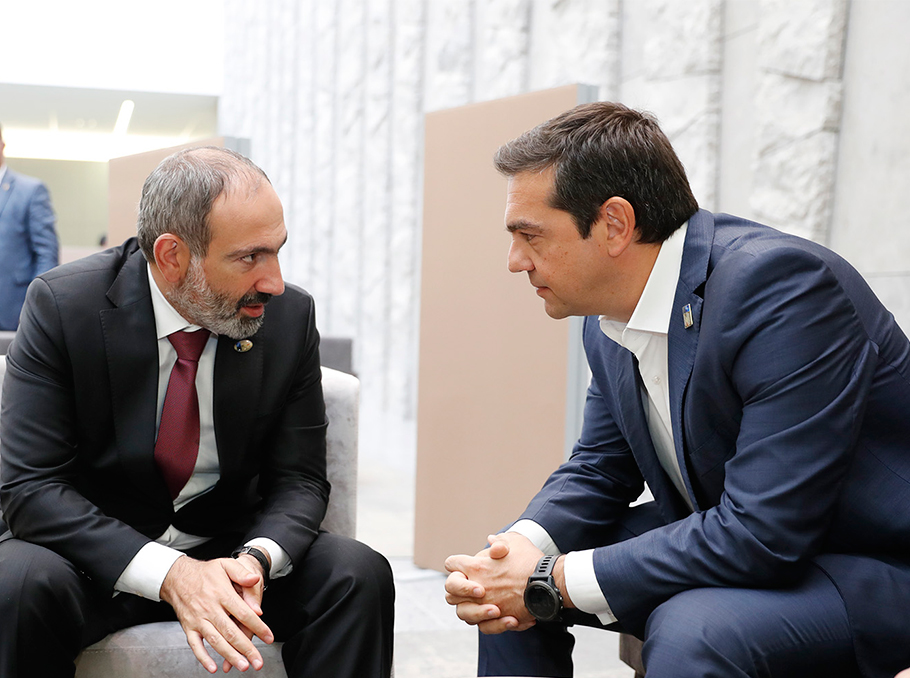 Nikol Pashinyan and Greek Prime Minister Alexis Tsipras
Photo: Press service of the Armenian government