Today we live in a society, which can not imagine life without expressing views on social media. Probably it does have certain advantages. Nevertheless, many participants of active discussions have already forgotten or do not even know about the developments, which unfolded in Armenia 5, 10 or 15 years ago.

To fill the gap Mediamax presents 5/10/15 project, which introduce developments in Armenia 5, 10 and 15 years ago.

• 15 YEARS AGO: APRIL 9-15, 2003

"It would be an unforgivable mistake"

The inauguration ceremony of President Robert Kocharyan took place in Yerevan on April 9.

Kocharyan addressed the Armenian people after the ceremony, calling on the citizens and political forces of the country to support the draft constitutional amendments, which would be put on a national referendum on May 25.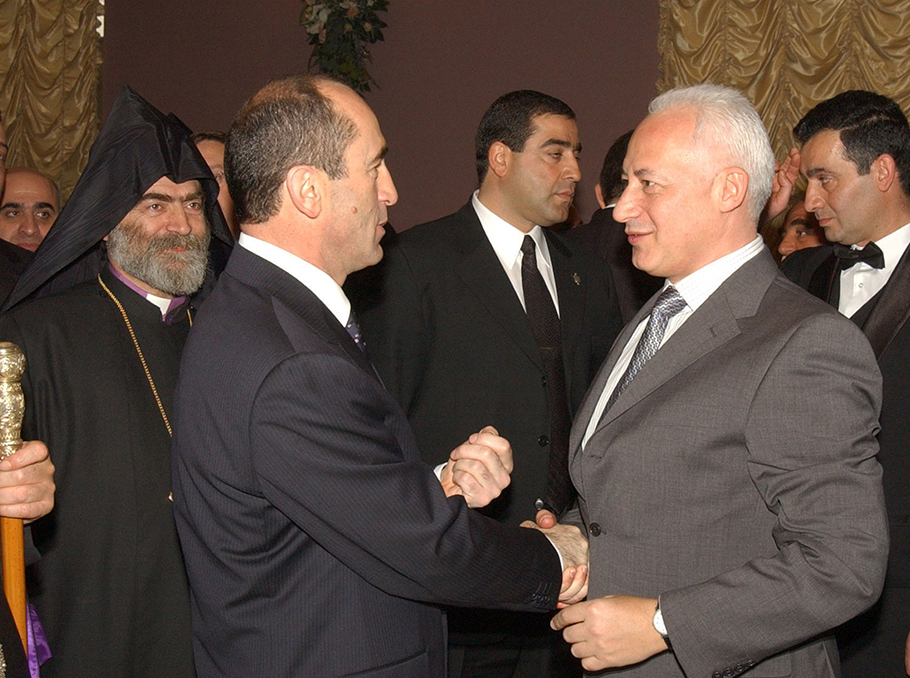 Robert Kocharyan and Vladimir Spivakov on April 9, 2003

Photo: Photolure


"The success of the referendum will provide indisputable progress in the reformation of state structures, development of democracy and human rights protection. Missing this opportunity would be an unforgivable mistake," stated Kocharyan.

• 10 YEARS AGO: APRIL 9-15, 2008

Inauguration in emergency conditions

On April 9, newly-elected Armenian President Serzh Sargsyan was inaugurated in Yerevan.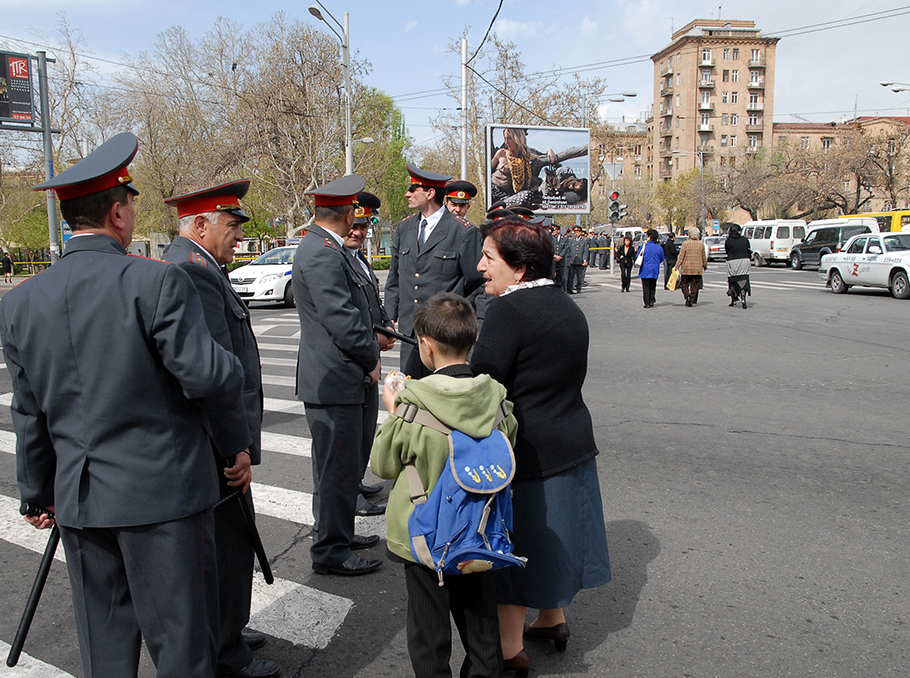 On the streets of Yerevan on April 9, 2008

Photo: Photolure


Intensive security measures were taken around the building of the National Academic Theatre of Opera and Ballet and the adjacent streets. Only cars with special permits and pedestrians with invitations to the ceremony were allowed to the area.

"One law for all"

In the interview published by Rossiyskaya Gazeta on April 9, Serzh Sargsyan singled out the fight against corruption as one of his priorities.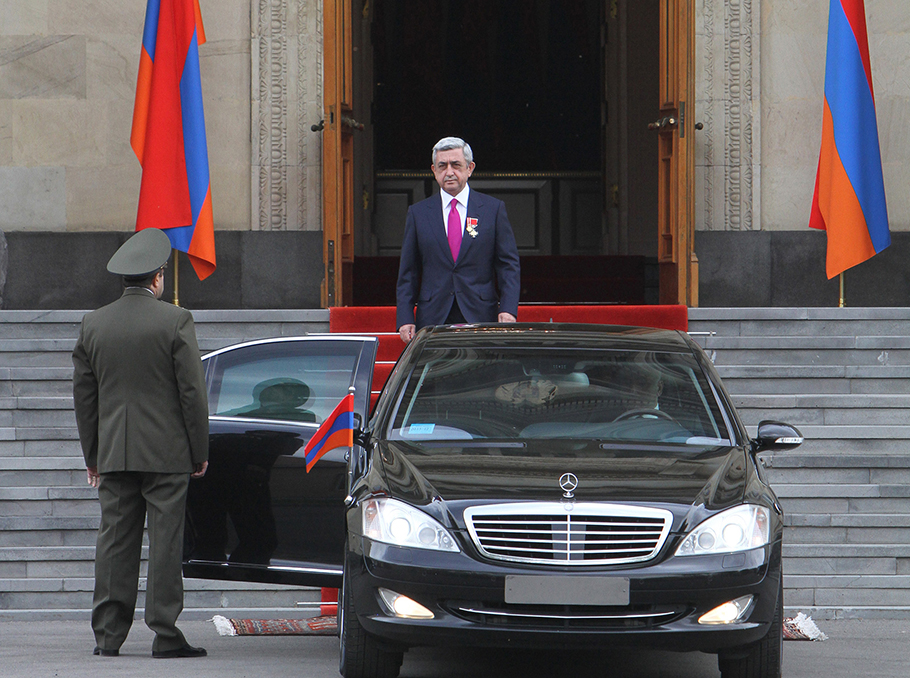 Serzh Sargsyan on April 9, 2008

Photo: Photolure


"Tax evasion and bribery should be considered phenomena deserving condemnation from the society. Corruption is a public vice, against which we must create not only legislative, but also public barriers, with the help of media as well. In a fair society, the law prevails and it is one for all," said the president.

"Start with a clean slate"

On April 9, Human Rights Watch Europe and Central Asia Director Holly Cartner remarked that newly-elected Armenian President Serzh Sargsyan had a chance "to start with a clean slate" and take the opportunity "to restore Armenia's tarnished image".

She said that Serzh Sargsyan ought to investigate alleged excessive use of force by police on March 1, 2008; ensure that such investigation was in accordance with Armenia's international; stop arbitrary detentions and provide full due process rights to all detainees; lift extensive restrictions on freedom of assembly, etc.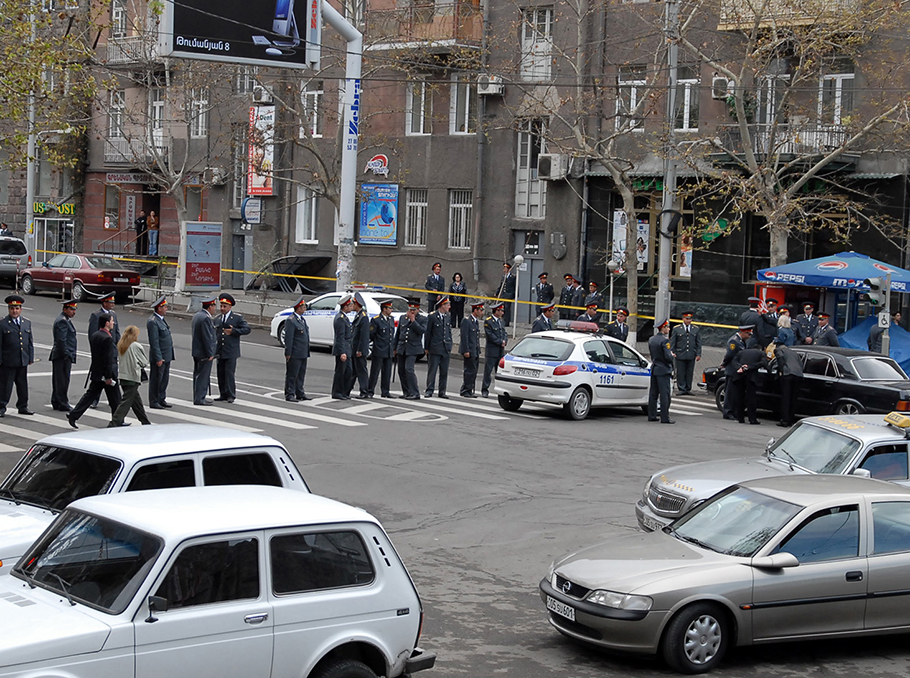 On the streets of Yerevan on April 9, 2008

Photo: Photolure


Human Rights Watch also observed that the USA, the European Union and other international partners of Armenia "should take the above-mentioned steps as preconditions for future cooperation and assistance".

Ter-Petrosyan speaks out against "double standards" of the West

On April 10, former Armenian President Levon Ter-Petrosyan came forward with harsh criticism at the West, accusing it of applying "double standards".

"The West limited itself to statements that are harsh on the surface, but idle and irresponsible in reality, thus willingly or not providing assistance to regeneration of the criminal authorities of Armenia. European organizations, guided by political motives and double standards, took the side of the illegal regime and not the new civil society of Armenia, which is inspired by ideas of democracy, freedom and a state of law. Aiming to weaken Armenia's position in the process of the Karabakh conflict settlement, the West preferred to see a dictatorship with vulnerable legitimate nature in our country, rather than a power that is trusted by the people," said the former head of the state.

• 5 YEARS AGO: APRIL 9-15, 2013

The official and the "popular" inaugurations

Serzh Sargsyan's inauguration took place on April 9 in Yerevan, and on the same day, former presidential candidate Raffi Hovhannisyan held his own "inauguration" at Liberty Square.

"I don't care about Raffi and Serzh. Today the people rise to power," he said, recalling that under the second article of the Constitution, the power belongs to the people.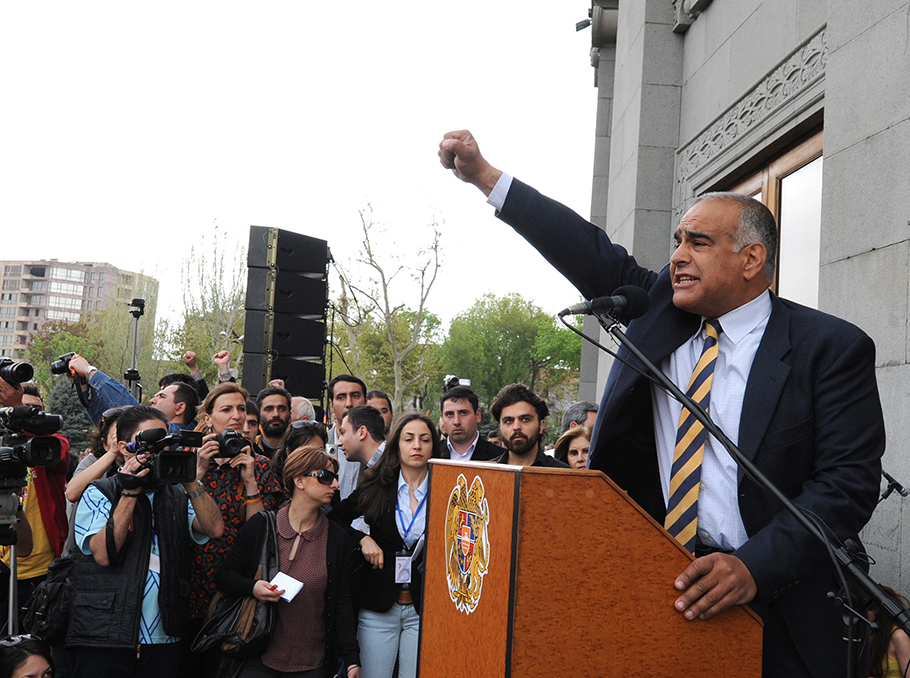 Raffi Hovhannisyan on April 9, 2008

Photo: Photolure


Raffi Hovhannisyan stated he had no intention to leave the Liberty Square and would "remain committed and accountable to the people until the very last breath".

"We have thrown off the chains. We are not your slaves and we are marching to victory. We don't trust false vows and we don't make ones," said Hovhannisyan.

Ara Tadevosyan