Today we live in a society, which can not imagine life without expressing views on social media. Probably it does have certain advantages. Nevertheless, many participants of active discussions have already forgotten or do not even know about the developments, which unfolded in Armenia 5, 10 or 15 years ago.

To fill the gap Mediamax presents 5/10/15 project, which introduce developments in Armenia 5,10 and 15 years ago.

• 15 YEARS AGO: 18-24 DECEMBER, 2002

The death of Matevosyan

On December 19, writer Hrant Matevosyan, considered one of the greatest Armenian writers of the 20th century, passed away at the age of 67.

The confidence of Geghamyan

On December 23, leader of the National Unity Party Artashes Geghamyan expressed his confidence in winning the presidential elections in Armenia, which were to take place on 19 February 2003. Geghamyan stated he would win the elections in the first round and form "a government of national unity".

• 10 YEARS AGO: 18-24 DECEMBER, 2007

Armenia speaks in favor of Turkey's membership in EU

On December 19, President of the National Assembly of Armenia Tigran Torosyan stated that Armenia was in favor of Turkey's membership in the EU. He expressed the hope that "Turkey and Armenia will be able to find the keys to normalization of bilateral relations within European integration exactly".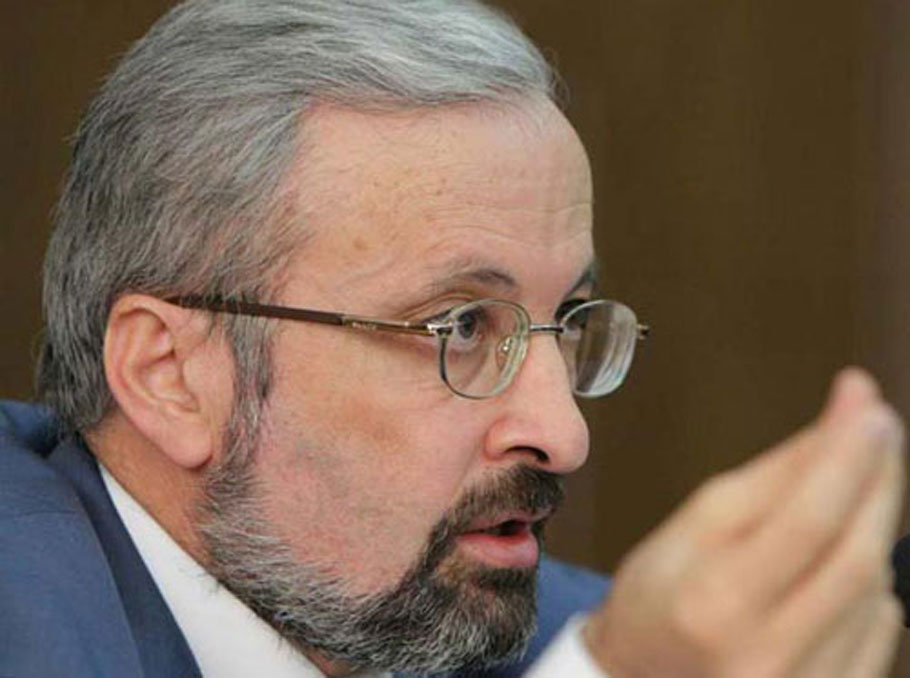 Tigran Torosyan

Photo: Photolure


"If Turkey joins the EU, we will have a predictable neighbor with a European system of values, which is close to us," said Tigran Torosyan.

• 5 YEARS AGO: 18-24 DECEMBER, 2012

The indirect "dialogue" between Sargsyan and Aliyev

While addressing the Summit of heads of member states of the Collective Security Treaty Organization (CSTO) on December 19, Armenian President Serzh Sargsyan stated that "the murder of an Armenian is no longer considered a crime in Azerbaijan".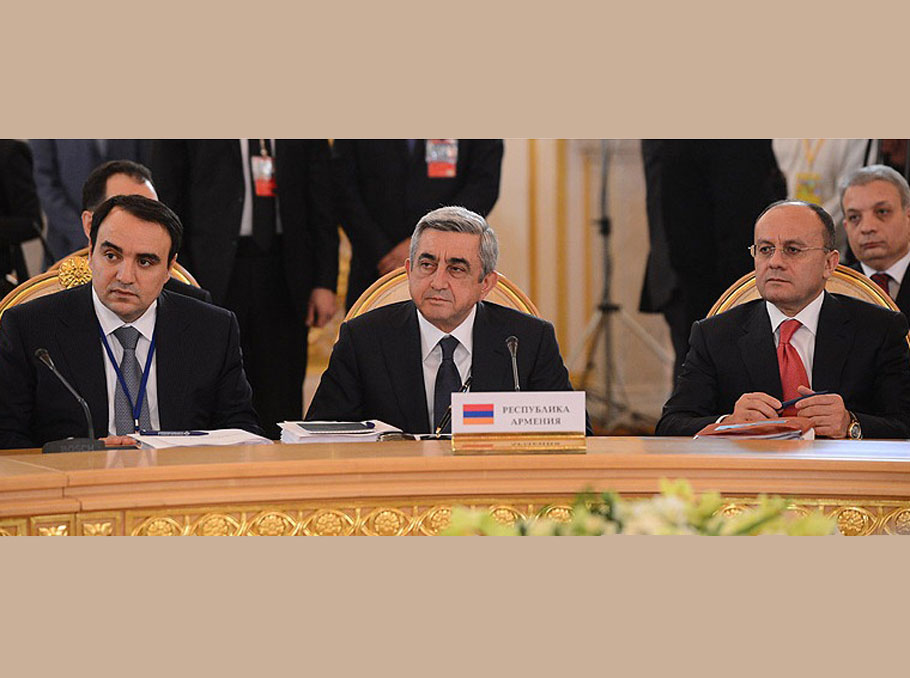 Arthur Baghdasaryan, Serzh Sargsyan and Seyran Ohanian

Photo: Armenian President's press service


"The Azerbaijani propaganda brings up a whole generation in the atmosphere of xenophobia and intolerance. My words are proven by the formation of an image of a hero over the faint-hearted and cowardly murderer, who was extradited to Baku by Hungarian authorities," said Serzh Sargsyan.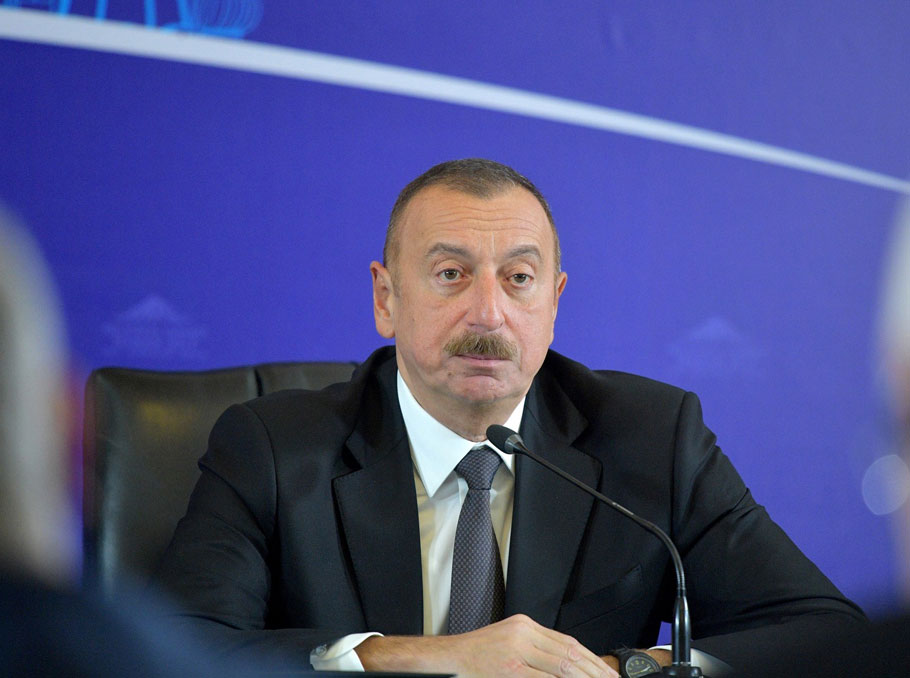 Ilham Aliyev


On the very next day, December 20, Azerbaijani President Ilham Aliyev addressed participants of "State and Religion: Strengthening Tolerance in the Changing World" international forum in Baku, stating that "ethnic religious tolerance turned into a standard norm for the Azerbaijani society".

Hristea's warning

On December 20, Head of European Union Delegation to Armenia Traian Hristea stated: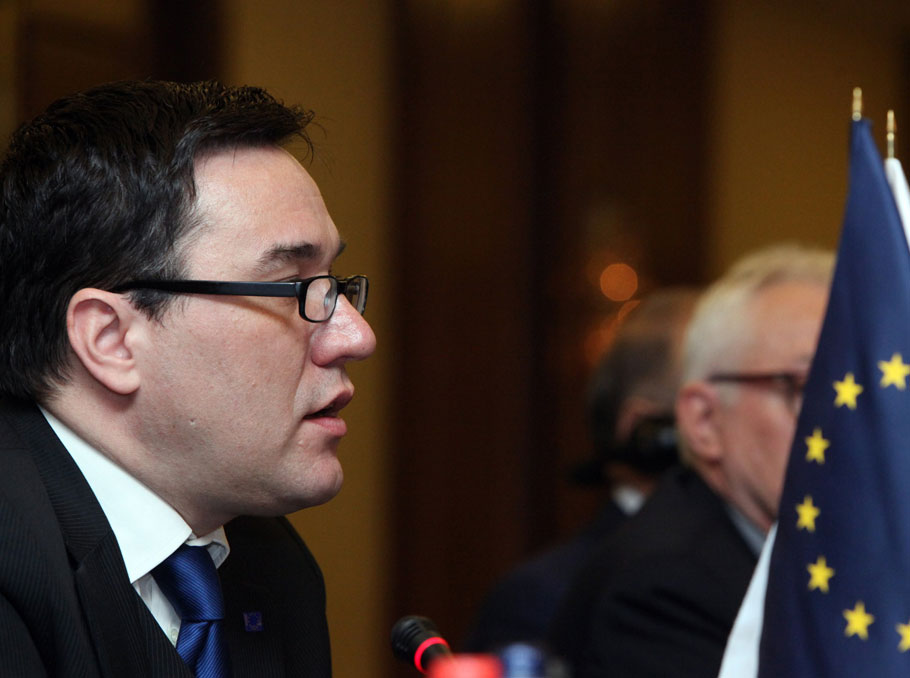 Traian Hristea

Photo: Photolure


"Armenia has its sovereign right to decide how it sees the path of its further development. It should either cooperate with the EU or take part in the Eurasian programs. It shouldn't simultaneously develop economic and commercial cooperation with two different structures. The ball is now on your half of the field."

Ara Tadevosyan