Today we live in a society, which can not imagine life without expressing views on social media. Probably it does have certain advantages. Nevertheless, many participants of active discussions have already forgotten or do not even know about the developments, which unfolded in Armenia 5, 10 or 15 years ago.

To fill the gap Mediamax presents 5/10/15 project, which introduce developments in Armenia 5,10 and 15 years ago.

• 15 YEARS AGO: 6-12 NOVEMBER, 2002

The Armenian "key"

In the interview to Mediamax published on November 6, NATO Secretary General, Lord George Robertson said that Armenia holds a "key" to lasting stability and peace in an important region linking Europe and Asia.

Lord George Robertson

Photo: NATO


"Armenia is an active participant in consultations and cooperation in the EAPC/Partnership for Peace framework and is a country that holds a key to lasting stability and peace in an important region linking Europe and Asia. This is more than enough for us to see her as an important and valuable Partner in our quest for Europe whole and free," said NATO Secretary General.

• 10 YEARS AGO: 6-12 NOVEMBER, 2007

Armenia, NATO and Iran

While speaking at the Institute of Aleksanteri of the Helsinki University on November 6, Armenian President Robert Kocharyan said that "Armenia's entry to NATO cannot help but influence our relations with Iran".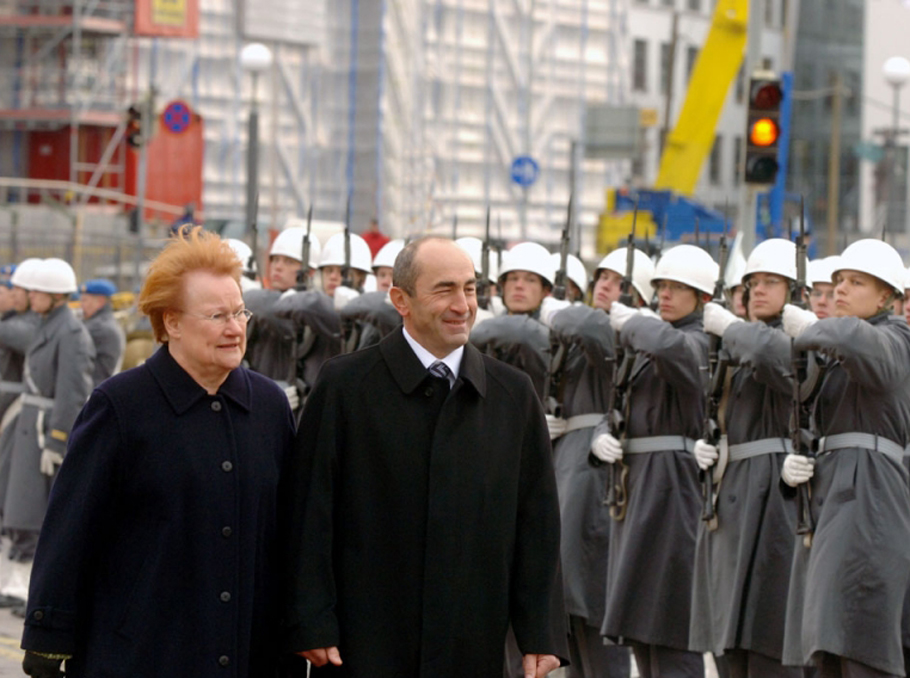 Presidents of Armenia and Finland Robert Kocharyan and Tarja Halonen

Photo: 2rd.am


"We don't speak about joining NATO, being a full member of other organizations. Moreover, we are located in a region where the entry to NATO will cause multiple new problems. We have very good relations with Iran. We value those relations and realize that the entry to NATO cannot help but influence them. Thus, we take upon ourselves such a volume of cooperation, which does not irritate our partners and does not minimize the level of our security", stated Robert Kocharyan.

'Referendum' or 'plebiscite'?

During the same speech in Helsinki, Armenian President stated that "there are a just few discords with Azerbaijan left, but the prospects of the settlement remain uncertain".

"The remaining issues are mostly technical, for example, whether to use the term "referendum" or "plebiscite". Here we can come to an agreement. However, if we track what really goes on, i.e. the arms race, militant statements, and continuous threats, one gets an impression that we're talking about two completely different processes. The document we are discussing now is aimed at moving towards a reasonable solution, and what really goes on is a completely different process. That is why I do not have many reasons for being optimistic," said Kocharyan.

• 5 YEARS AGO: 6-12 NOVEMBER, 2012

Armenian-Iranian hydropower plant in Meghri

On November 8, President of Armenia Serzh Sargsyan attended the groundbreaking ceremony of the hydropower plant in Meghri. The project was based on Armenia-Iran agreements on construction and joint operation of hydropower plants on Araks River.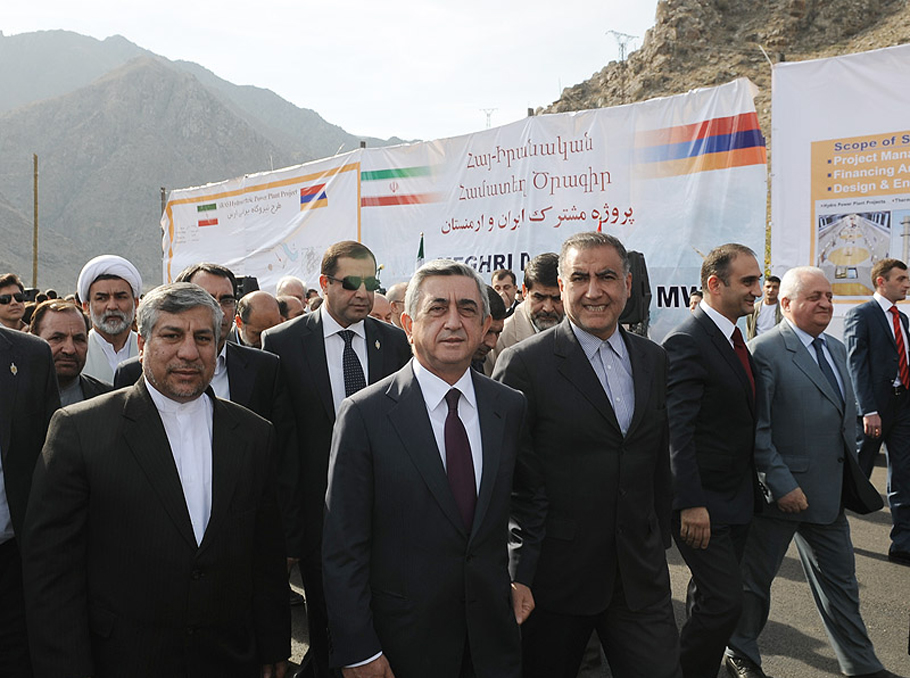 Serzh Sargsyan at the groundbreaking ceremony in Meghri
Photo: Armenian President's press office
It was claimed at the ceremony that the construction of Meghri hydropower plant will take 5 years. The five mentioned years already passed, but not only the plant construction hasn't finished – in fact it hasn't even begun.
Ara Tadevosyan