Today we live in a society, which can not imagine life without expressing views on social media. Probably it does have certain advantages. Nevertheless, many participants of active discussions have already forgotten or do not even know about the developments, which unfolded in Armenia 5, 10 or 15 years ago.

To fill the gap Mediamax presents 5/10/15 project, which introduce developments in Armenia 5,10 and 15 years ago.

• 15 YEARS AGO: 30 OCTOBER-5 NOVEMBER, 2002

The "lost" run of Aravot newspaper

Yerevan Press Club and the Union of Journalists of Armenia described as "a crime" that the regular run of Aravot newspaper didn't reach the reader on October 31.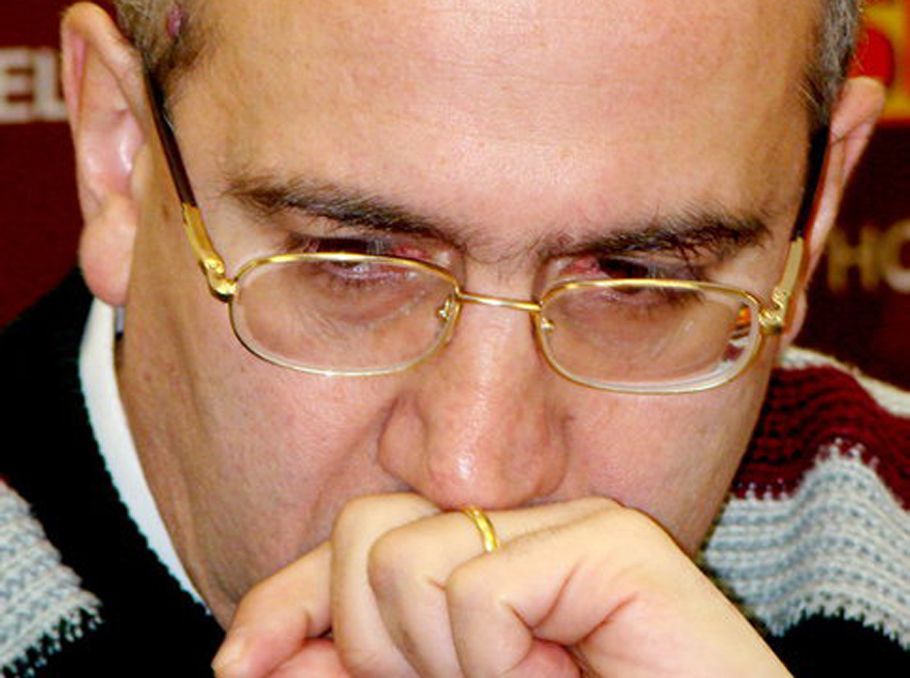 Aravot daily's Chief Editor Aram Abrahamyan


"According to our information, the printing house transported the run of the newspaper to "HayMamul" Agency, but the run "disappeared". No bookstalls, subscribers or other dissemination organizations received any Aravot newspapers. The failure of the newspaper's dissemination infringes the right of the citizens for information, which is a violation of Article 24 of the Constitution and the international agreements signed by Armenia. We consider this a crime and we demand that law-enforcement bodies find and punish the guilty party," the statement said.

Aravot newspaper claimed that the reason for the October 31 run's "disappearance" was the article about participation of an Armenian Prime Minister Andranik Margaryan's relative in illegal privatization of an enterprise.

Stepan Demirchyan nominated candidate for president

The November 2 convention of the People's Party of Armenia nominated Stepan Demirchyan candidate in the presidential elections scheduled for February 19, 2003.

While delivering a speech at the meeting, Stepan Demirchyan stated that election of Robert Kocharyan as President of Armenia in 1998 was "illegitimate" because of electoral fraud.

People's Party leader also accused Kocharyan of conducting "anti-national economy policy".

"Property for debt"

On November 5, Armenian Defense Minister Serzh Sargsyan and Russian Minister of Industry, Science and Technologies Ilya Klebanov signed the protocols on handing over the shares of five Armenian enterprises to pay off the country's debt to Russia.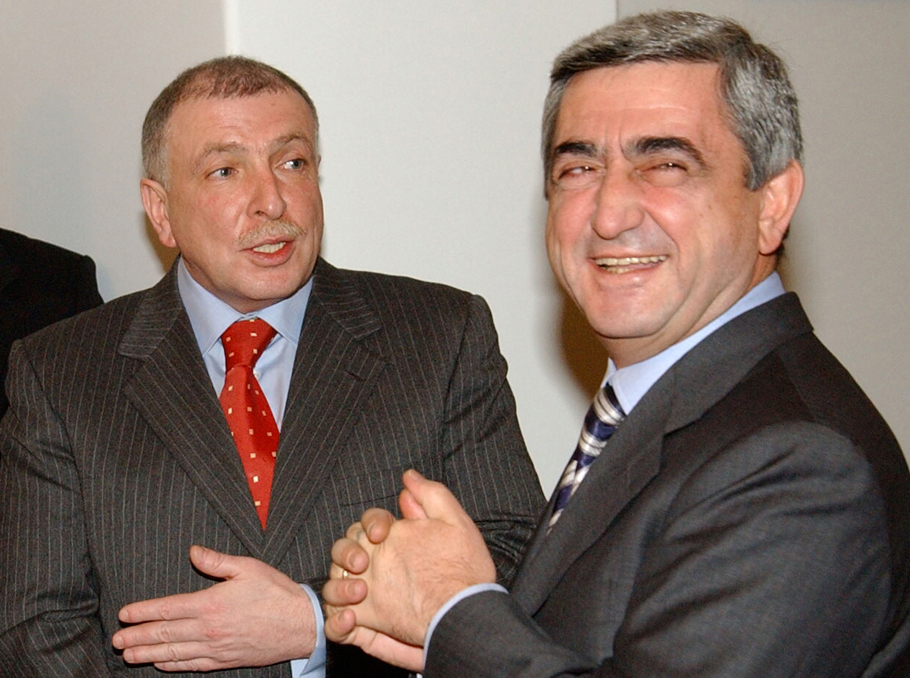 Ilya Klebanov and Serzh Sargsyan

Photo: Photolure


Russia thus took the shares of Mars CJSC, Yerevan Research Institute of Study of Materials CJSC, Yerevan Research Institute of Mathematical Machines CJSC, and Yerevan Research Institute of Automated Control Systems CJSC of the Hrazdan Thermal Station Property Complex.

This deal remains an object of criticism since the day it was signed. Many people draw attention to the fact that Russia wrote off other countries' billion-worth debts in recent years. The issue of management efficiency of the enterprises also remains open.

• 10 YEARS AGO: 30 OCTOBER-5 NOVEMBER, 2007

Terry Davis on "separatists"

On November 5 in Yerevan, Armenian Foreign Minister Vartan Oskanyan and Council of Europe Secretary General Terry Davis discussed the prospects of the settlement of the Nagorno-Karabakh conflict.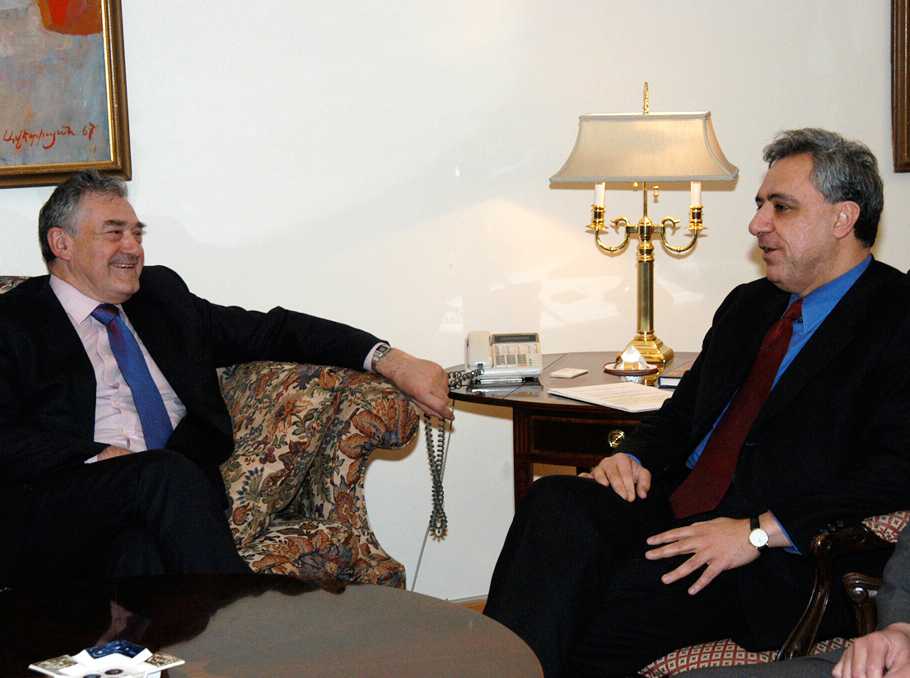 Terry Davis and Vartan Oskanian

Photo: Photolure


Terry Davis recalled he was the first rapporteur of the CoE Parliamentary Assembly on the Nagorno-Karabakh conflict and that he continues to carefully follow the settlement process. Talking about the authorities of Nagorno-Karabakh, Terry Davis described them as a "regime" and "separatists", which according to the Secretary General, are no different from the representatives of "regimes" in South Ossetia, Abkhazia or Transnistria. At that, Terry Davis refused to draw parallels with Kosovo, where according to him, temporary administration is ruling under the aegis of UN and is formed in accordance with the resolutions of the UN Security Council.

• 5 YEARS AGO: 30 OCTOBER-5 NOVEMBER, 2012

"Surgical methods" to fight corruption

Armenian Prime Minister Tigran Sargsyan stated at the government session on November 1, "The situation with corruption does not satisfy us." Tigran Sargsyan stressed that the President demanded decisive actions, including use of "surgical" methods.

If "surgical" methods aren't working, may we suggest "amputation"?

Ara Tadevosyan