Today we live in a society, which can not imagine life without expressing views on social media. Probably it does have certain advantages. Nevertheless, many participants of active discussions have already forgotten or do not even know about the developments, which unfolded in Armenia 5, 10 or 15 years ago.

To fill the gap Mediamax launches 5/10/15 project, which introduce developments in Armenia 5,10 and 15 years ago.

• 15 YEARS AGO: 9-15 OCTOBER, 2002

Failed Armenia-Ukraine military cooperation

On October 10, Armenia and Ukraine signed an Agreement on military cooperation in the framework of the official visit of the Ukrainian President Leonid Kuchma to Yerevan.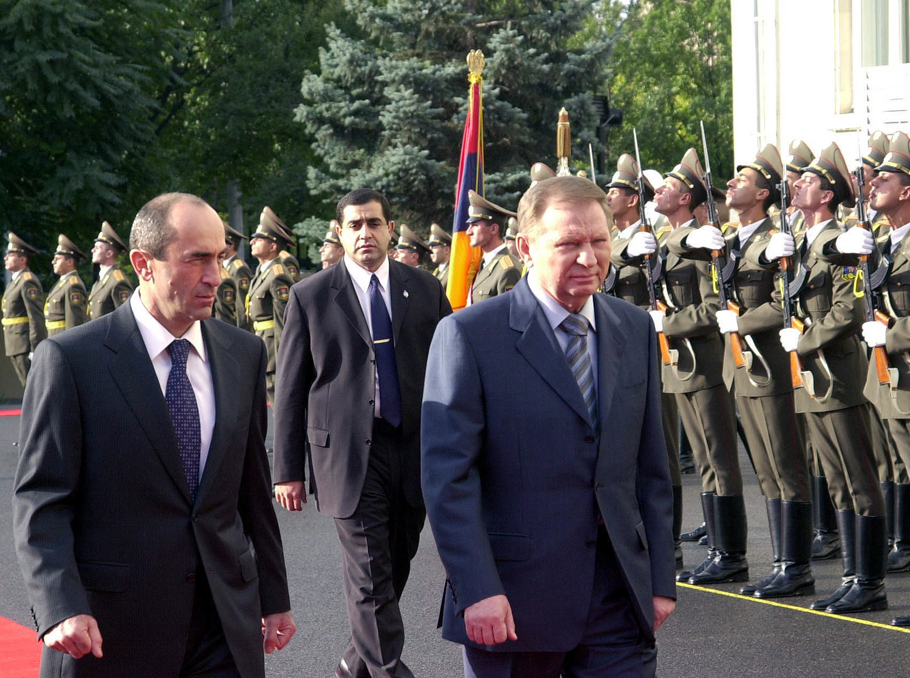 Robert Kocharyan and Leonid Kuchma in Yerevan in 2002

Photo: Photolur


Kuchma stated that the document was "just the first step towards cooperation in military field". "I'm certain it won't be the last," added the President of Ukraine.

It was actually the last step, as the Armenian-Ukrainian military cooperation remained on paper. Instead, Ukraine sold plenty of weapons to Azerbaijan in the past 15 years.

Geghamyan certain of victory

On October 10, Chairman of the National Unity Party Artashes Geghamyan shared his confidence over the win in the coming presidential elections in February 2003. Geghamyan said Robert Kocharyan would get "15% of votes at best, with 10-12 from the administrative resources".

Boris Yeltsin visits Armenia

On October 14, the first President of Russia Boris Yeltsin and First Lady Naina Yeltsina made a six-day visit to Armenia by the invitation of Robert Kocharyan.

Serzh Sargsyan and Boris Yeltsin in Yerevan in 2002

Photo: Photolur


Boris Yeltsin visited a frontier post of Artashat detachment of the Russian Federal Border Guard Service. Yeltsin was awarded the title of Distinguished Border Guard and gifted a border guard service cap.

• 10 YEARS AGO: 9-15 OCTOBER, 2007

"In the atmosphere of trust and stability"

President of Armenia delivered a speech at the Armenian-Belgian business forum on October 9, stating confidently that the 2008 presidential elections would "pass in the atmosphere of trust and stability". He reminded that the 2007 parliamentary elections in Armenia were declared compliant with corresponding international standards. According to Kocharyan, "voters expressed their trust for the government's policies and refused to allow radical political powers to take place in the National Assembly" during those elections.

Not only the 2008 presidential elections passed far from the atmosphere Kocharyan mentioned, they also lead to the biggest split in the Armenian society since the country gained independence.

• 5 YEARS AGO: 9-15 OCTOBER, 2012

Ilham Aliyev talks Safarov and "humanity"

On October 9, President of Azerbaijan Ilham Aliyev defended his decision to pardon Ramil Safarov.

"It was the right thing to do, and I would pardon Ramil Safarov even if I knew back then that Armenians and their patrons would make so much noise.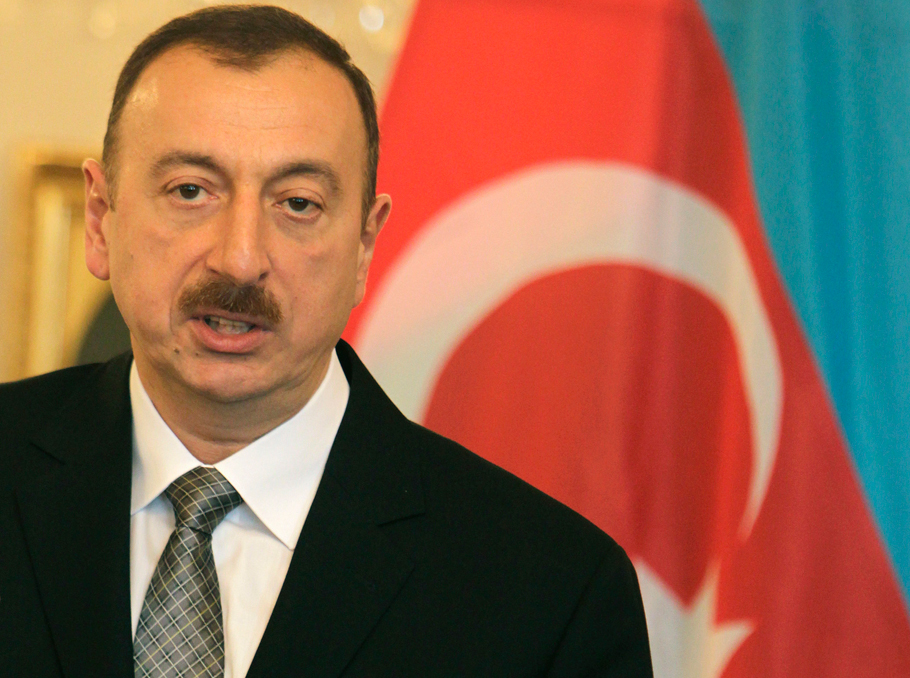 Ilham Aliyev

Photo: REUTERS


Azerbaijan got its officer back to the homeland. That's what matters. Whatever Armenians say, I don't care. Whatever their patrons say, I don't care. I attach no importance to those statements and I leave no ungrounded attack on Azerbaijan without a reply. Unfortunately, the European Parliament adopted an anti-Azerbaijan resolution for the second time. Our Parliament responded in kind. Secretary General of the Council of Europe is supposed to protect humanity and human rights. The Council of Europe forced our country to pardon criminals before under the pretence of humanitarian principles. Ramil Safarov served a sentence for around nine years, so his pardon was completely justified from the moral, political and legal points of view. But what do we see? A policy of double standards again. I say with absolute certainty, there wouldn't be so much noise if an Armenian officer killed an Azeri officer," said Ilham Aliyev.

Ara Tadevosyan