Today we live in a society, which can not imagine life without expressing views on social media. Probably it does have certain advantages. Nevertheless, many participants of active discussions have already forgotten or do not even know about the developments, which unfolded in Armenia 5, 10 or 15 years ago.

To fill the gap Mediamax launches new 5/10/15 project, which will introduce developments in Armenia 5,10 and 15 years ago.

• 15 YEARS AGO: 25 SEPTEMBER-01 OCTOBER, 2002

Short-lived "encouragement and reassurance"

OSCE Minsk Group Co-Chairs Vyacheslav Trubnikov (Russia), Rudolf Perina (USA) and Hugues Pernet (France) held a meeting with President of Armenia Robert Kocharyan on September 26 in Yerevan.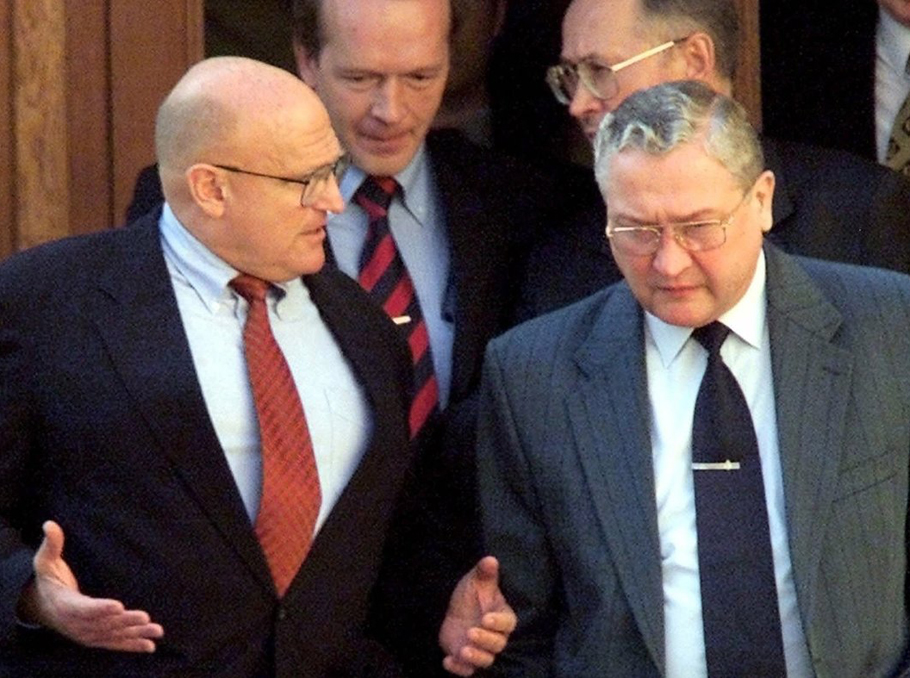 Vyacheslav Trubnikov and US Deputy Secretary of State Richard Armitage in 2001

Photo: AP


"We are encouraged and reassured by what we heard today from the Armenian President," said First Deputy Minister of Foreign Affairs of Russia Vyacheslav Trubnikov, and noted, "Undoubtedly, pre-election situation in Armenia and Azerbaijan has an impact on the pace of the peaceful settlement process, but what matters is that the process continues. The recent meeting between Presidents of Armenia and Azerbaijan in Sadarak is clear evidence of that."

• 10 YEARS AGO: 25 SEPTEMBER-01 OCTOBER, 2007

Ter-Petrosyan and Sargsyan run for President

On September 25, Armenian President Robert Kocharyan stated that if the former President Levon Ter-Petrosyan decided to run in the 2008 elections, he would "become a regular opposition leader with all corresponding consequences".

On the same day, Prime Minister Serzh Sargsyan, who was on a visit in Moscow, expressed his intention to take part in the presidential elections of 2008.

Ter-Petrosyan meets ARF

On September 29, Head of Armenian Revolutionary Federation Party (ARF) Hrant Markarian met with former President of Armenia Levon Ter-Petrosyan.

"The parties discussed internal political situation in Armenia and the upcoming presidential elections. Both sides attached importance to ideological and political discussions," informed ARF press service.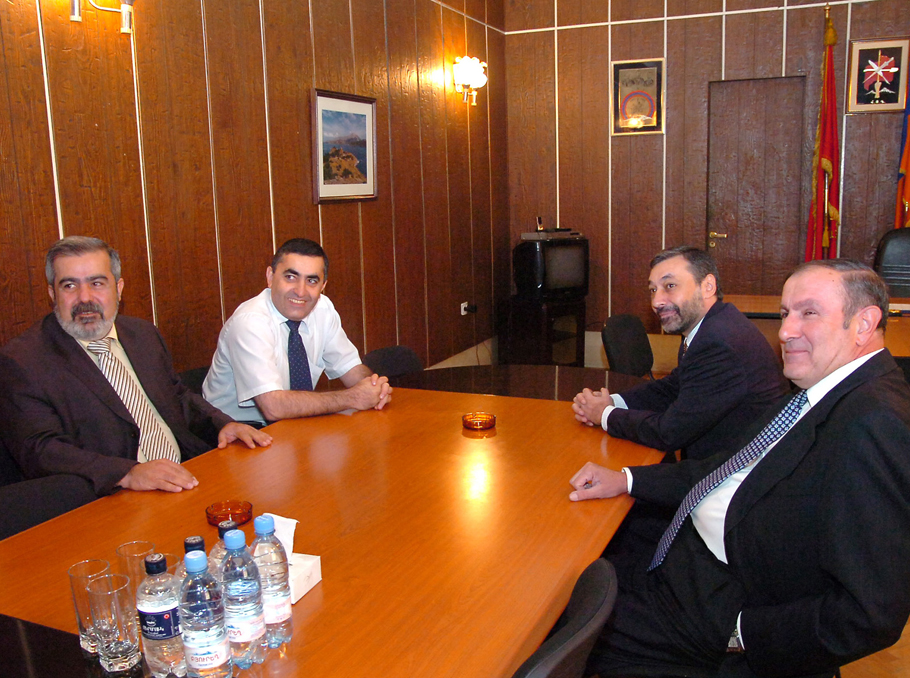 Hrant Markarian meets Levon Ter-Petrosyan

Photo: Photolur


That meeting was the first public interaction between Ter-Petrosyan and ARF. In December 1994, President of Armenia accused ARF of founding DRO terrorist organization, which lead to arrests among the party's leadership and a shutdown of ARF-owned media outlets.

Hrant Markarian was named as the leader of DRO and arrested. ARF resumed normal activity in Armenia in 1998, after Levon Ter-Petrosyan resigned.

• 5 YEARS AGO: 25 SEPTEMBER-01 OCTOBER, 2012

Corruption in Defense Ministry

On September 26, President of Armenia branded as "unacceptable" the abuse that happened during purchases by Defense Ministry, and harshly criticized the persons responsible.

At the meeting in Defense Ministry, Head of the Audit Service of the Armenian President noted that many tendering packages were submitted by the same legal entities. There were even cases of "universal" organizations among applicants, such as companies that supplied food, spare car parts, fuels and lubricants and even provided construction services.

Another problem concerned the companies, which won tendering and signed contracts with the Ministry, and were affiliated with certain individuals.

"It's bad that I don't see the Ministry tackling the issue. Both Minister of Defense and Chief of General Staff must take care of this, so that people who fight corruption don't face problems in the future," said Serzh Sargsyan.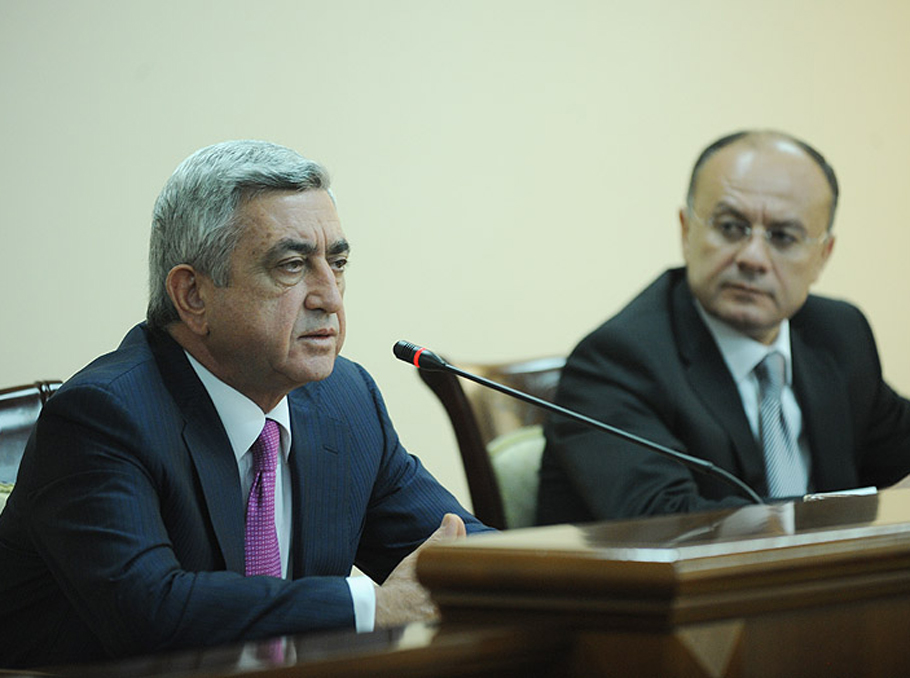 Серж Саргсян и Сейран Оганян 26 сентября 2012г.

Photo: President's press service


"We'll try to account for all details and do everything possible to keep Armenian Defense Ministry's efforts exemplary in terms of purchases," said Minister of Defense Seyran Ohanyan.

It's clear that the leadership of the Defense Ministry and the country knew about corruption long before the 2016 April War, but essentially, the situation didn't change after the 2012 meeting.

Khachikyan arrested

On September 28, former head of the State Social Security Service of Armenia Vazgen Khachikyan was detained on suspicion of appropriation and embezzlement on a massive scale.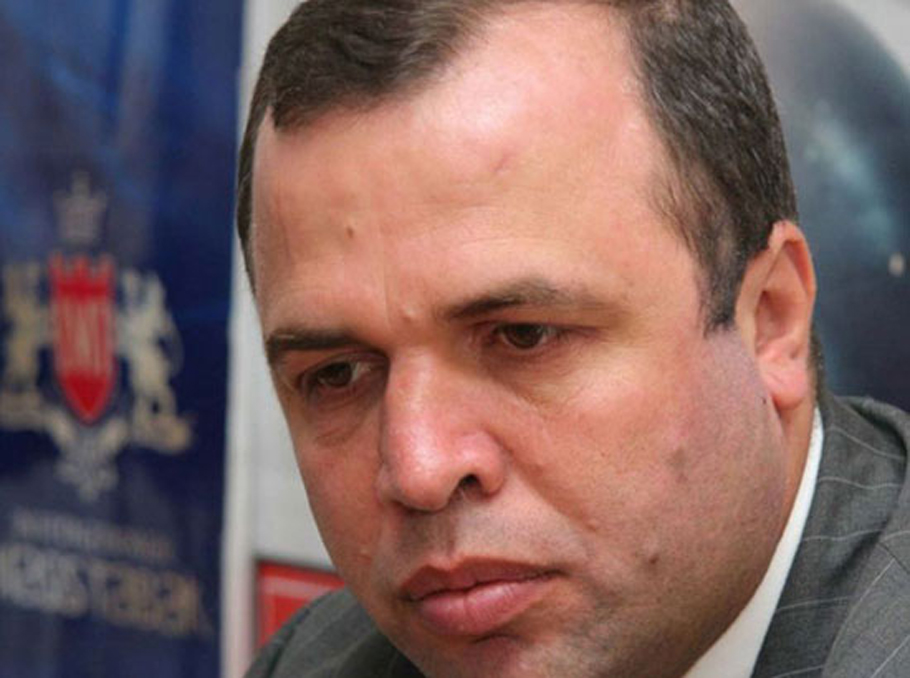 Vazgen Khachikyan
Photo: Photolur
In 2016, Vazgen Khachikyan applied to President of Armenia for pardon. According to media reports, he might be pardoned soon.
Ara Tadevosyan