Today we live in a society, which can not imagine life without expressing views on social media. Probably it does have certain advantages. Nevertheless, many participants of active discussions have already forgotten or do not even know about the developments, which unfolded in Armenia 5, 10 or 15 years ago.

To fill the gap Mediamax launches new 5/10/15 project, which will introduce developments in Armenia 5,10 and 15 years ago.

• 15 YEARS AGO: 11-17 SEPTEMBER, 2002

The interrupted dialogue with Turkey

On September 11, ahead of parliamentary elections in Turkey, Minister of Foreign Affairs of Armenia Vardan Oskanyan shared his confidence that "Yerevan and Ankara will express readiness to carry on the dialogue that began this year". He reminded that his dialogue with Minister of Foreign Affairs of Turkey was interrupted after the resignation of Ismail Cem.

Progress in Sadarak and speeches in New York

Vardan Oskanyan made another statement on September 11, saying that Presidents of Azerbaijan and Armenia "achieved progress in several areas" during the latest meeting in Sadarak.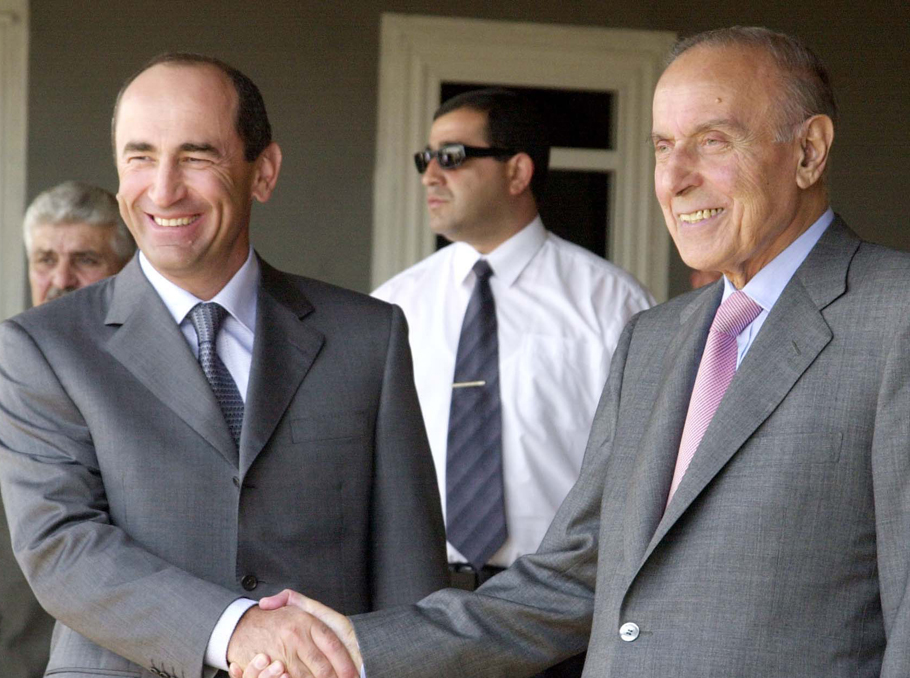 Robert Kocharyan and Heydar Aliyev in Sadarak

Photo: Photolure


A few days later Foreign Ministers of Armenia and Azerbaijan Vardan Oskanyan and Vilayat Guliyev traded accusations at the 57th Session of the UN General Assembly in New York.

In particular, Azerbaijani FM accused Armenia of trying "to camouflage its annexationist policy by appeals to the principle of the right of peoples to self-determination." Vardan Oskanyan noted in his turn that "Azerbaijan has a choice: to continue with crude delusional manipulation and naive wishful thinking or join in international efforts to resolve the dispute peacefully".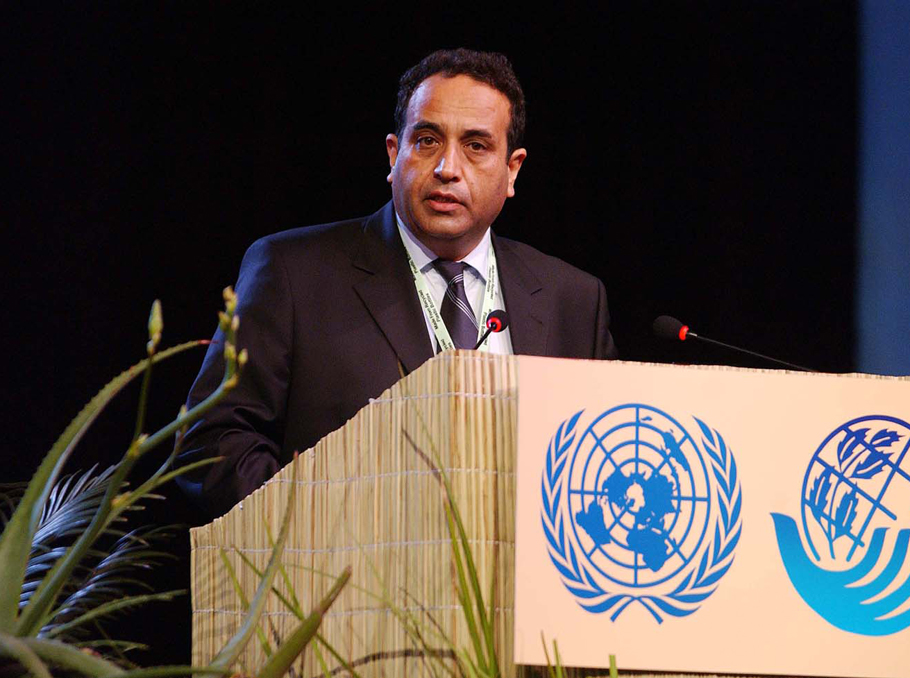 Vilayat Guliev at UN

Photo: UN


Kocharyan speaks in favor of a single opposition candidate

On September 17, Armenian President Robert Kocharyan said he welcomed the union of 16 opposition forces of the country.

"It will be a pity if for some reasons this alliance does not manage to put forward a single candidate at the presidential elections. If the opposition nominates a single candidate, the possibility of election of the president in the first round will increase, which only be welcomed," he stated.

• 10 YEARS AGO: 11-17 SEPTEMBER, 2007

Ian Porterfield passes away

On September 11, Head Coach of the Armenia national football team Ian Porterfield passed away at the age of 61.

He was diagnosed with colon cancer a few months earlier but continued to work with the Armenia team. Armenians football fans believed the national team's recent success - wins over the national teams of Kazakhstan and Poland and the recent draw with Portugal – to be the Scottish specialist's merit.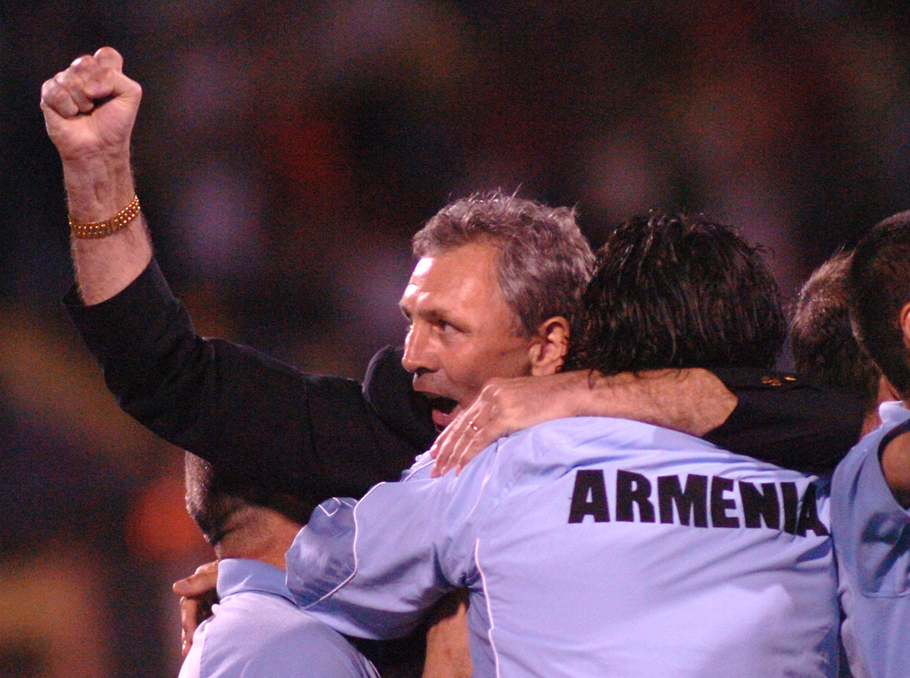 Ian Porterfield celebrates victory over Poland

Photo: Photolure


The Times quoted Ian Porterfield's widow Glenda:

"He had his wish to die in harness. I'll always remember the open training session at the stadium on the day before the game [against Portugal]. The stadium was packed to see all the Portuguese stars like [Cristiano] Ronaldo, Deco and the rest, but when Ian walked out, they all stood up and shouted his name. It was very moving."

Manchester United manager Sir Alex Ferguson described the death of Porterfield as "a tragedy for his family and for football".

Armenian wrestlers perform in Baku after 20-year break

"Your victories will stun the whole world," said President of the National Olympic Committee of Armenia Gagik Tsarukyan on September 13, as he was seeing off the Greco-Roman and Freestyle wrestling teams to the World Championship in Baku.

Tsarukyan reminded that Armenian athletes didn't participate in international competitions in Azerbaijan for the past 20 years.

Kocharyan makes no secret of his wish for Serzh Sargsyan to succeed as President

On September 14 Armenian President's Spokesperson Victor Soghomonyan stated that the head of the state doesn't make a secret of his wish for acting Prime Minister Serzh Sargsyan to become the next President.

Robert Kocharyan and Serzh Sargsyan

Photo: Photolure


As he commented on rumors that former President of Armenia Levon Ter-Petrosyan might run in the elections, Victor Soghomonyan said that "participation in elections is a constitutional right, but Mr Ter-Petrosyan should decide for himself if that would be a reasonable action".

Abdullah Gul's election doesn't bring new hope

On September 14, Victor Soghomonyan said Armenia had no new hopes for normalization of relations with Turkey in light of Abdullah Gul's election as President.

Armenian President's Spokesperson noted that Abdullah Gul served as Minister of Foreign Affairs of Turkey for several years and "if the political power he represents really wanted to improve relations with Armenia, nothing stood in their way".

MTS buys 80% of VivaCell shares

Russian company MTS purchased 80% of shares of Armenian mobile operator VivaCell. MTS President Leonid Melamed, VivaCell General Manager Ralph Yirikian and President of Lebanese investment company Fattouche Group Pier Fattouche announced the news on September 14 in Yerevan.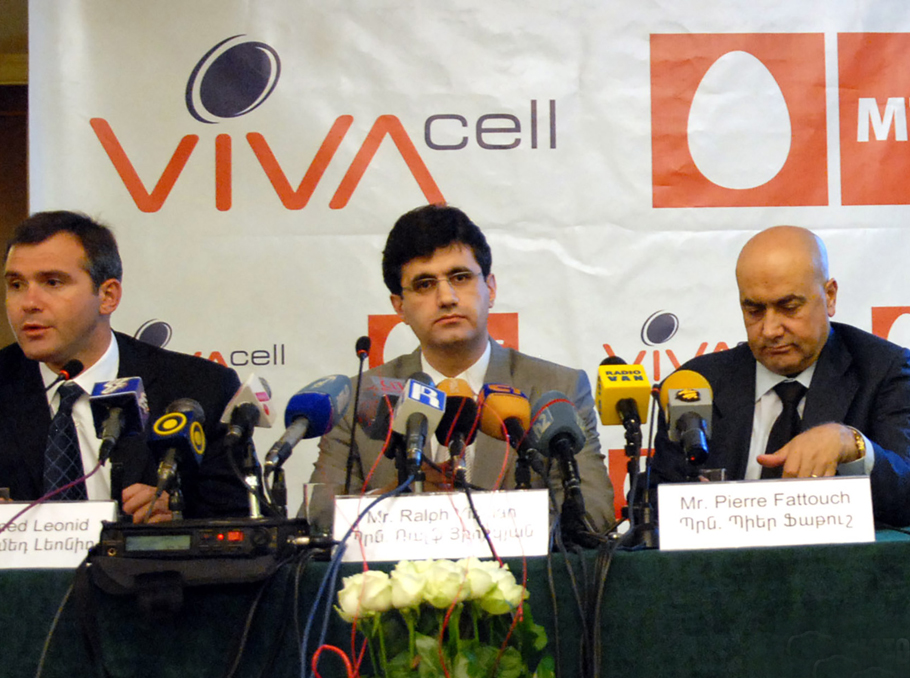 Leonid Melamed, Ralph Yirikian and Pier Fattouche

Photo: Photolure


MTS bought 80% of the authorized capital stock of International Cell Holding Ltd, indirect owner of K-Telecom CJSC that operates under VivaCell brand, and signed an option agreement for purchase of the remaining 20% of the shares.

The sum of transaction made EUR 310m, including EUR 50m that was to be paid to the owner within 3 years - from 2008 to 2010 - provided that agreed income targets were met by K-Telecom.

MTS also provided K-Telecom a loan of EUR 140m for debt repayment and investment program.

Leonid Melamed stated that "the purchase is fully compliant with the strategy of MTS, which aims to use the potential of rapidly growing CIS markets".

Ara Harutyunyan appointed NKR Prime Minister

NKR President Bako Sahakyan signed a decree on September 17, appointing Ara Harutyunyan Prime Minister. The President expressed his hope that the new government will fulfill its commitments honorably and achieve tangible results in economy and social affairs. Ara Harutyunyan became the 6th head of NKR Government since the country gained independence.

• 5 YEARS AGO: 11-17 SEPTEMBER, 2012

Armenians caught under fire, shot dead in Aleppo

On September 11, Syrian Armenians Mesrop Adjemian, Harutiun Sulavian, Arsen Bebidjian and his wife came under fire and were killed while returning to Aleppo from the airport by a bypass road. Ten other Armenians were wounded in the incident.

Glenn Hughes performs in Stepanakert

Rock star, member of Black Country Communion Glenn Hughes performed in Artsakh capital Stepanakert on September 13.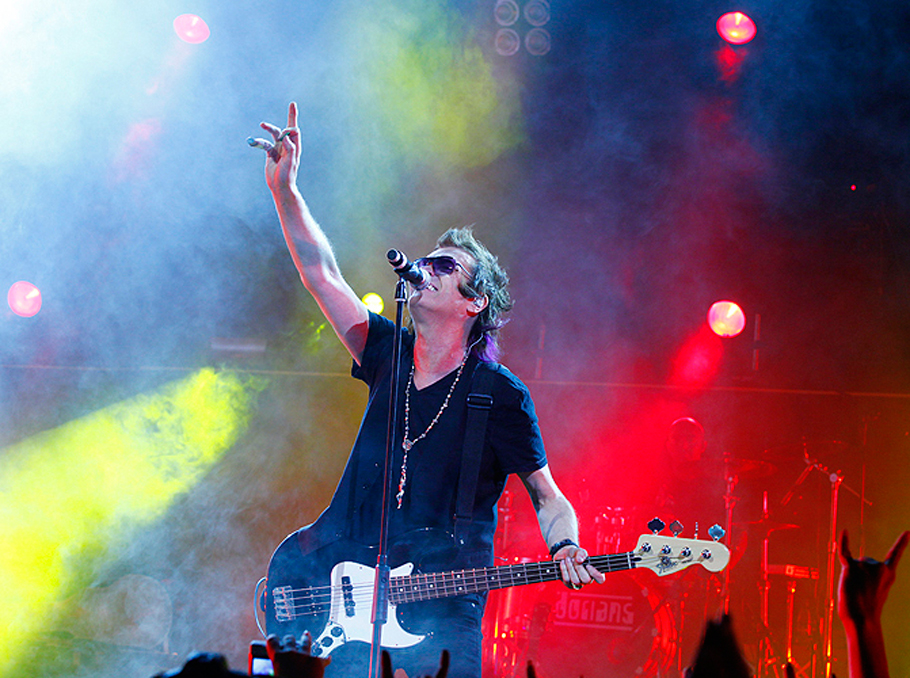 Glenn Hughes in Armenia

Photo: Mediamax


Glenn Hughes was the special guest at the Dorians concert. Another Black Country Communion member Derek Sherinian performed with Dorians.

The free open-air concert took place in the centre of Stepanakert and attracted thousands of people. Armenia's current PM Karen Karapetyan was the initiator of the concert.

Ara Tadevosyan